Sponsorship Opportunities
---
At Tri County Community Action, we Help People and Change Lives every day.
But we can't do it alone. We need help. Your help.
Your company or business can join us in our fight against poverty by becoming one of our Sponsors. Sponsorships are available at a variety of levels to accomodate different budget sizes, but the benefits last an entire year!
---
For more information or to become a Sponsor and help in our work to fight poverty, please contact David Counsil at dcounsil@cactricounty.org or 717.232.9757, ext. 133.
---
Sponsorship Levels
A quick snapshot of the Sponsorship benefits is listed below. Please select a specific sponsorship level for details.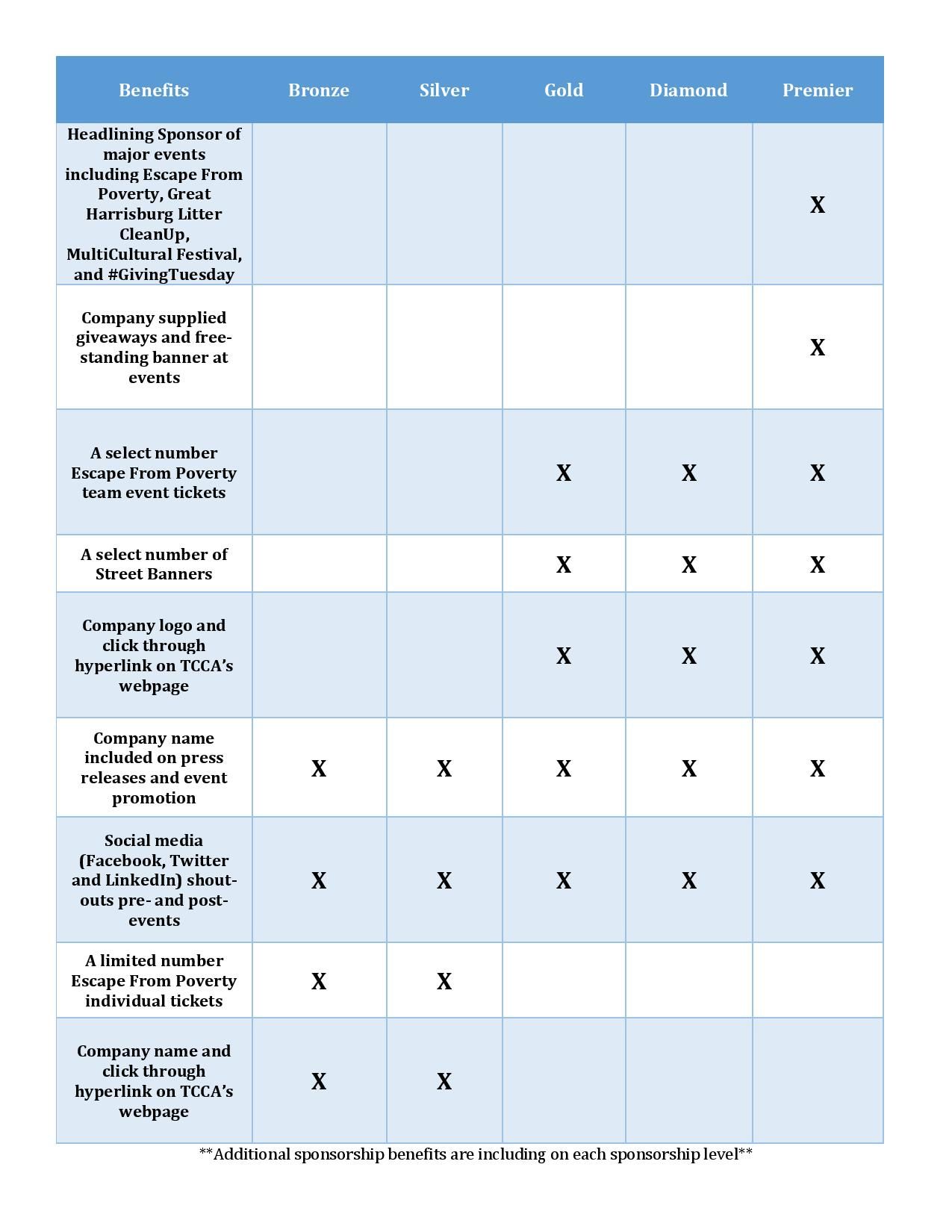 ---