Diaper Drive Thru - Carlisle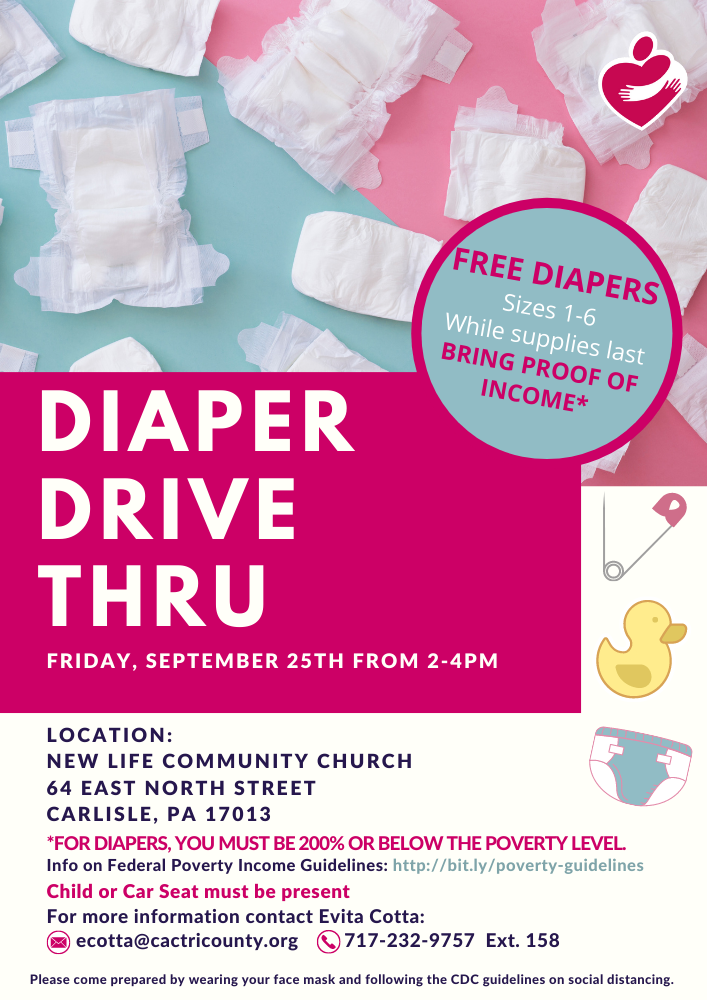 FREE DIAPERS* for parents and caregivers in need.
*Diapers sizes 1-6 while supplies last. Child or Car Seat must be present.
Please come prepared by wearing your face mask and following the CDC guidelines on social distancing.
Please bring proof of income to this event! For diapers, you must be 200% or below the poverty level. Learn more about the Federal Poverty Guidelines below.
In an effort to reach as many families in need as possible, we are asking individuals to only attend one diaper drive-thru at this time.
Rain date: October 2nd.