Great Harrisburg Litter Cleanup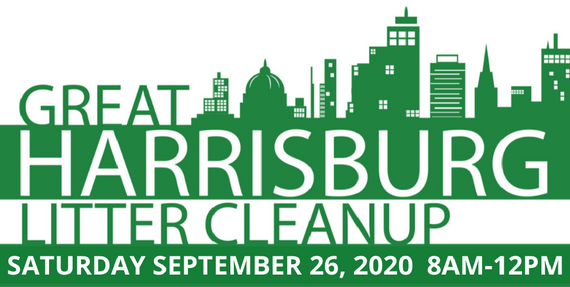 Preregistration for the September 26th Great Harrisburg Litter CleanUp is now closed; however, you can register the day of the event. Registration opens at 7:30 AM on September 26th.
Neighborhood registration sites:
Uptown: Wesley Union AME Zion Church, 5th & Camp Street, 17101
Midtown: 329 Harris Street, 17102
Allison Hill: 1514 Derry Street, 17104
The Great Harrisburg Litter Cleanup is an initiative of the coalition Clean & Green Harrisburg and Keep Harrisburg/Dauphin County Beautiful. The goal of this event is to come together as a community to make Harrisburg a cleaner and safer place to live, work, and play.
This year the 8th Annual Great Harrisburg Litter Cleanup was postponed due to COVID concerns. We're happy to announce TCCA has rescheduled this event for September 26th from 8-12PM.
We believe effective and sustainable change starts and ends with the involvement of the entire community which is why we need your help. Last year with 315 volunteers we disposed of 26 tons of trash – that's equivalent to the weight of 4 elephants!
Let's see what we can accomplish this year.