POVERTY SIMULATIONS
---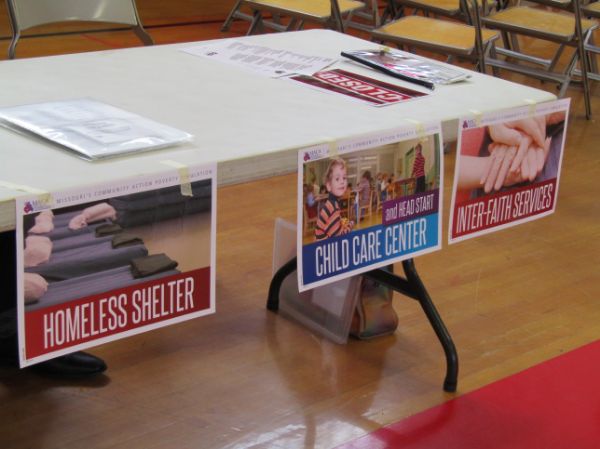 A Poverty Simulation is a true-to-life role playing experience for groups and organizations to experience first-hand the challenges, decisions, and life of someone in poverty. As a group you'll be faced with daily decisions ranging from how to get the kids to school on time, find or maintain employment, visit the assistance office or church, pay your bills, and keep a roof over your head...all in the span of a few hours.
Each 15 minute period of time accounts for exactly one week, and within that week and the three that follow, you're guaranteed to learn what poverty really looks like and how it can impact every daily decision to be made.
Poverty Simulations are thought provoking and lead to powerful conversations, and they help us all realize that it takes a community to end poverty.
---
Who should participate?
Any group of 45 or more people can participate in a simulation. We have presented simulations for civic organizations, businesses, community groups, college student groups, faith-based organizations, school faculty, and community organizations, among others.
Don't have enough participants for a full poverty simulation?
No problem! We are able to offer a non-role playing option for smaller groups, or groups that do not have the full amount of time available.
What does a simulation cost?
We have a fee structure for those organizations with the means to cover the cost of the service. For those who don't, we simply ask for a donation. Please email us for details at Poverty Simulation Information.
---
Interested in hosting a poverty simulation?
Here's what we need..
  45-100 participants
  A large room - approximately 3,000 square feet
  Chairs for the participants and up to 25 volunteers
  Tables for the simulated community resources
  Approximately 3 hours (to allow for set-up and debrief afterwards)
Ready to host your own poverty simulation? Contact us here!