Family Center Group Connection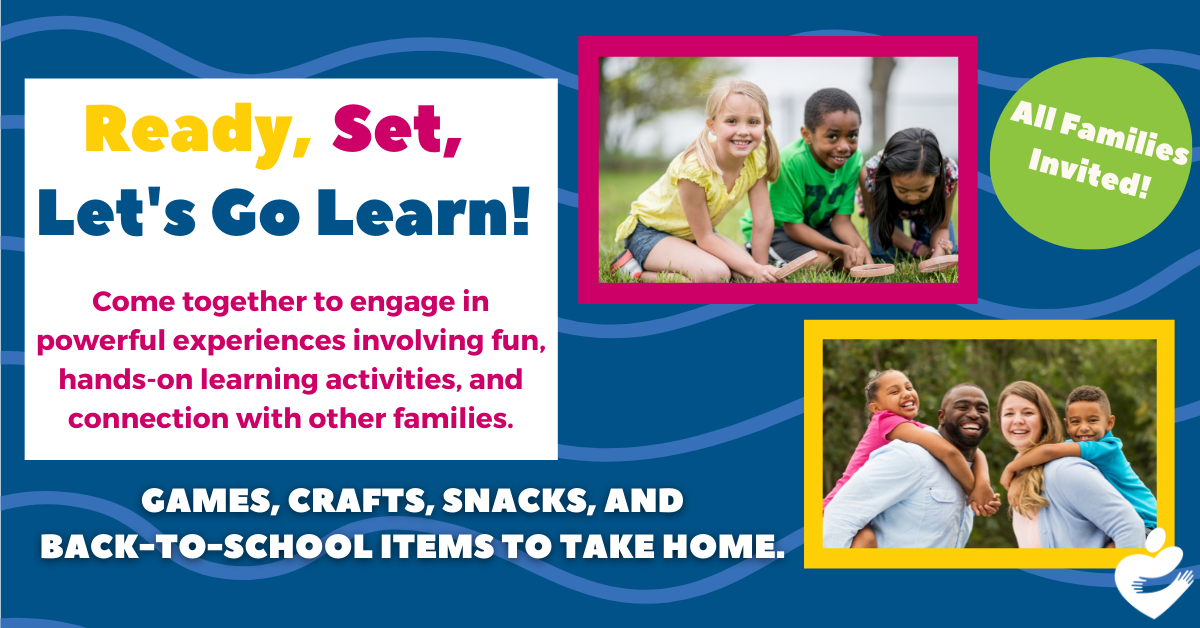 Join us for our next Group Connection - Ready, Set, Let's Go Learn!
Registration is required in order to attend.
Click the "Register Now" button, then enter the number of family members who will be attending. Click "Continue" on the next page to continue to the registration page.
Group Connections - are opportunities for parents and caregivers and their children (up to kindergarten) to come together to engage in powerful experiences involving fun, hands-on learning activities, and connect with other families.
This month's theme is Ready, Set, Let's Go Learn! A good start can make all the difference for children when entering their school-aged years! During our time together, we will enjoy activities that nurture school readiness and discuss strategies that parents and caregivers can utilize as they seek to be the first teachers in their child's life in the journey towards the school-age years.
Parents/caregivers who attend will not only engage in the experiences described above with their preschool-aged children, but will also receive back-to-school supplies to take with them for school-aged children.
Rain Date: August 18th at 10-11:30 AM.