FIRST-TIME HOMEBUYER
---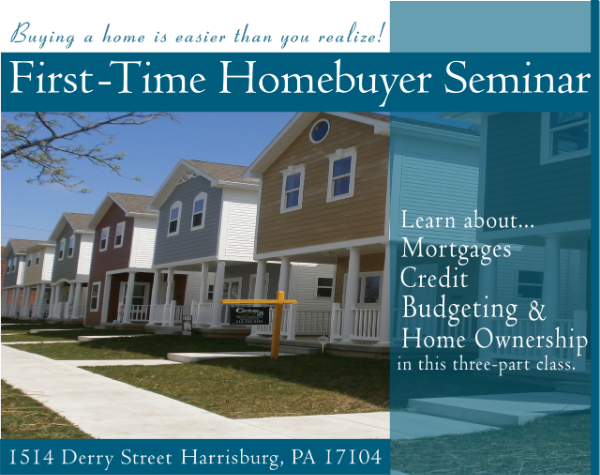 Interested in buying your first home? Tired of renting?
Our First Time Home Buyer workshops can prepare you with everything you need to know and accomplish before you take that step. This three-part workshop is held every month and is open to anyone interested in buying their first home. We'll cover the basics of budgeting, how to read and improve your credit score, securing a mortgage and lenders, and much, much more. Buyers in Cumberland and Dauphin Counties may be eligible for incentives upon completion of this course.
At this time, our Homebuyers Classes are full until August. Please check back in July to sign up at a later date or visit the PHFA website to find another class.
---