CLEAN & GREEN HARRISBURG
---
Clean & Green Harrisburg is a network of residents, businesses, organizations, and goverment who have organized around keeping our neighborhoods clean and beautiful. 
Clean & Green founded the annual City-wide Great Harrisburg Litter Cleanup and launched the Stop the Drop campaign. It also proudly supports 2Minute Tuesday.
As part of the Clean & Green network, we are proud to be of Keep America Beautiful as the Keep Harrisburg-Dauphin County Beautiful local affiliate.
Clean & Green meets every 3rd Thursday from 5:30 to 6:30pm at the HACC Midtown 2, and is open to anyone interested in beautifying Harrisburg and Dauphin County.
---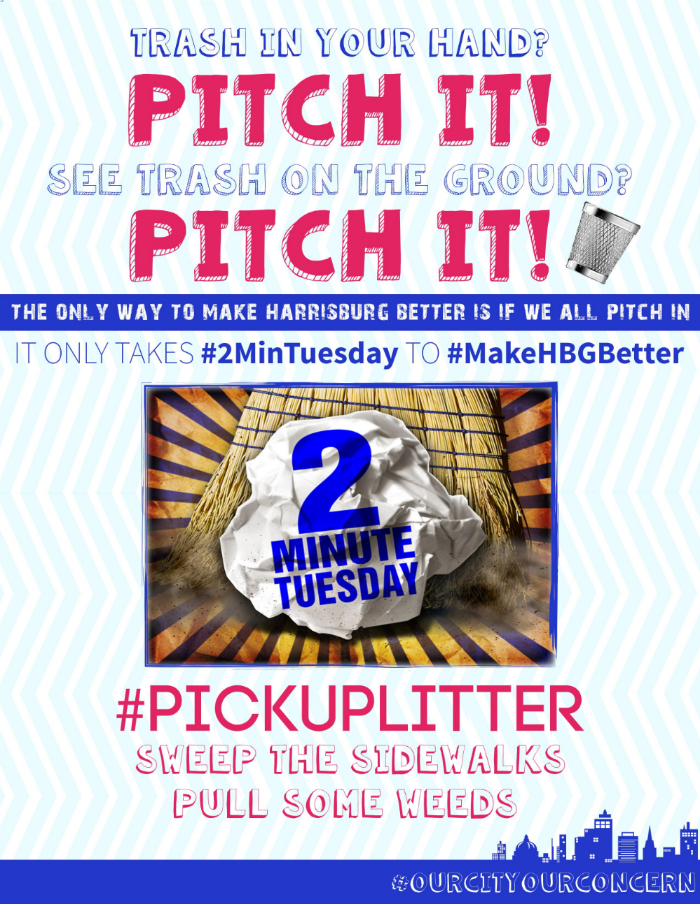 ---