Clean & Green Harrisburg
---
Clean & Green Harrisburg is a network of residents, businesses, organizations, and government who have organized around keeping our neighborhoods clean and beautiful. 
Clean & Green founded the annual City-wide Great Harrisburg Litter Cleanup and launched the Stop the Drop campaign. It also proudly supports 2Minute Tuesday.
As part of the Clean & Green network, we are proud to be of Keep America Beautiful as the Keep Harrisburg-Dauphin County Beautiful local affiliate.
Clean & Green meetings are currently cancelled due to the growing concerns over COVID-19. 
---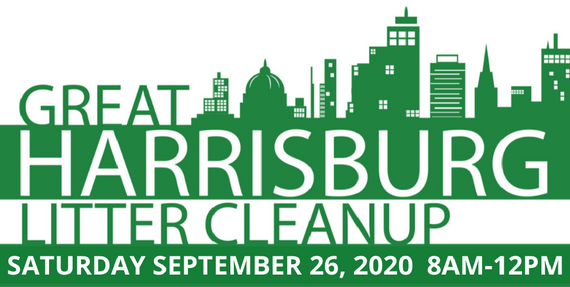 With your health and safety at the forefront of our minds, we have made the difficult decision to postpone the Great Harrisburg Litter CleanUp scheduled on April 18, 2020 until September 26, 2020. 
Registration will soon be available, and any previous registrations will be transferred unless informed otherwise. All registrants will be emailed more information.
Thank you to our already confirmed sponsors: 
LCSWMA (Lancaster Solid Waste Municipal Authority)
Dauphin County/Dauphin County Conservation District 
Covanta 
Harrisburg Downtown Improvement District 
We thank you for your patience and grace as we all try to do our best to protect our community members. Please continue to take care of yourself, your family and your community. 
---
Ways to Stay Involved
Stay active by doing solo cleanups outside your  front door #2MinTuesday
Call your neighbors to come out and do solo cleanups in front of their homes too to get a little social interaction while still practicing social distancing
Sign-up for a Stop the Drop Lid @ www.stopthedrophbg.com
Install some Stop the Drop lids at registered addresses - let us know your interested!
Share pictures of solo cleanups and other safe ways you are taking care of your community on Clean & Green's Facebook page
Share your own ideas on Clean & Green's Facebook page
As always, stay safe during any cleanup by wearing gloves, appropriate clothing, and safety gear while cleaning and washing your hands with soap and water while singing 2 rounds of Happy Birthday afterwards!