Harrisburg Urban Growers
---
Empowering people to grow their own food!
Harrisburg Urban Growers is a network of urban and suburban growers, nonprofits, and community stakeholders committed to the idea that:
Growing food is empowering
Gardens make the city a beautiful and healthy place
Everyone has a right to fresh, clean produce
There is a clear and proven link between gardening and improved mental, physical, emotional health, and financial well-being
Our organization works to give families access to the tools, skills, and space needed to plant their own garden and experience the freedom of growing their own food. There are 14 community gardens located throughout the Greater Harrisburg area. 
---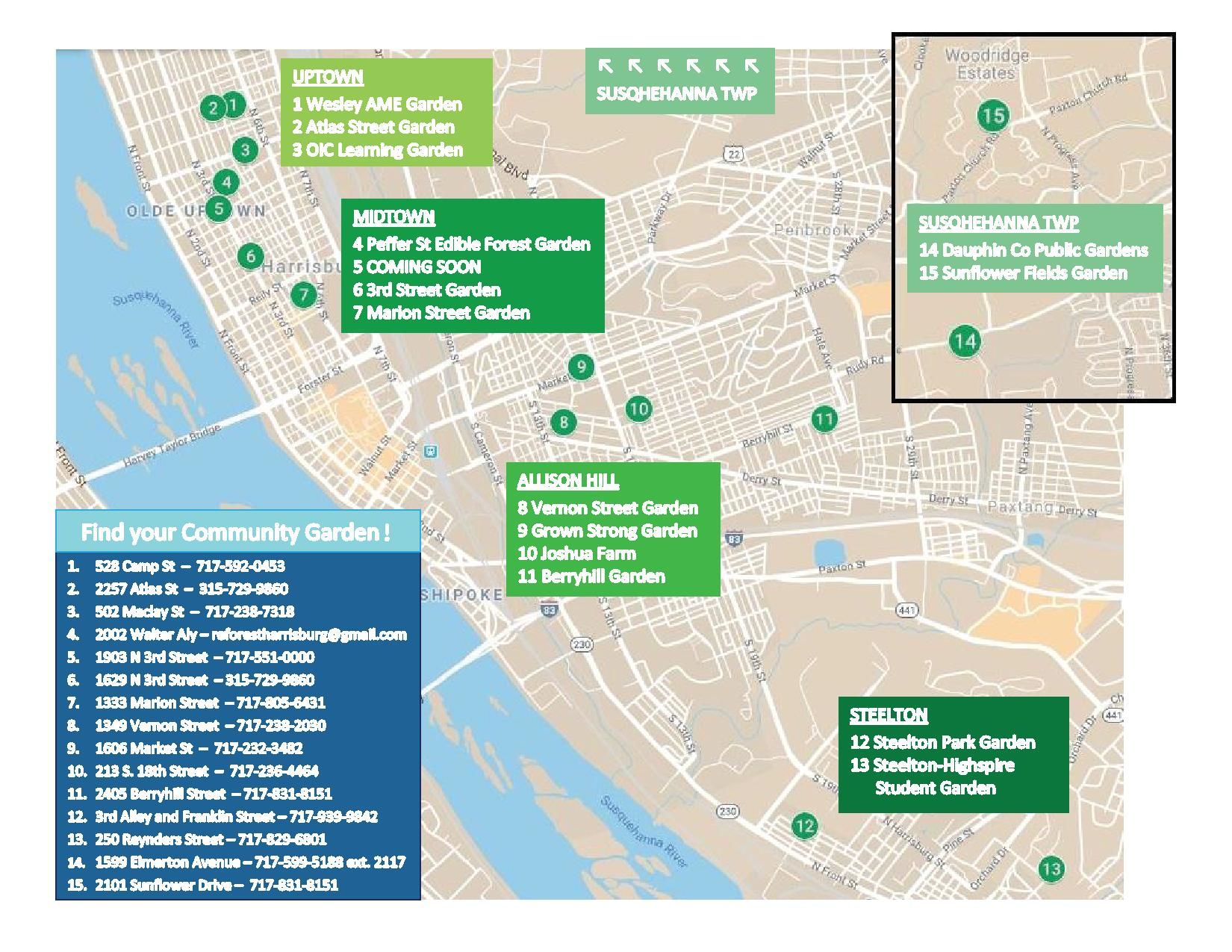 Want to reserve a community garden for your next event?
Email the Neighborhood Revitalization Outreach Coordinator with the date, time, and brief description of your event.
---
Tri County OIC Learning Garden
Tri County OIC is a community-based, non-profit, Federal, State, local, foundation and supporter funded organization, which is part of a greater nationwide alliance of OIC's. Tri County Community Action has partnered with Tri-County OIC to empower the community to grow their own food through our Annual Seed & Plant Giveaway held at the Tri-County OIC Learning Garden.
---