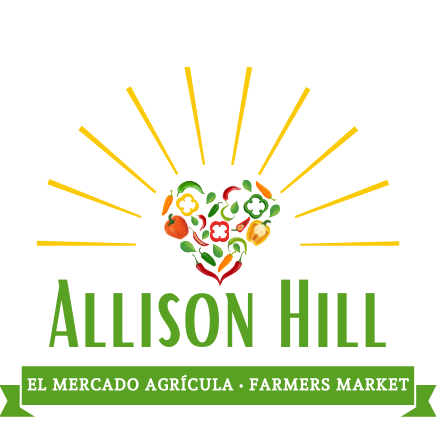 Shop at the Market!
---
Purpose:
The Allison Hill Farmers Market aims to improve local food security; enhance individual health; and build entrepreneurship among local farmers and residents all while enriching community life in the Allison Hill neighborhood of Harrisburg.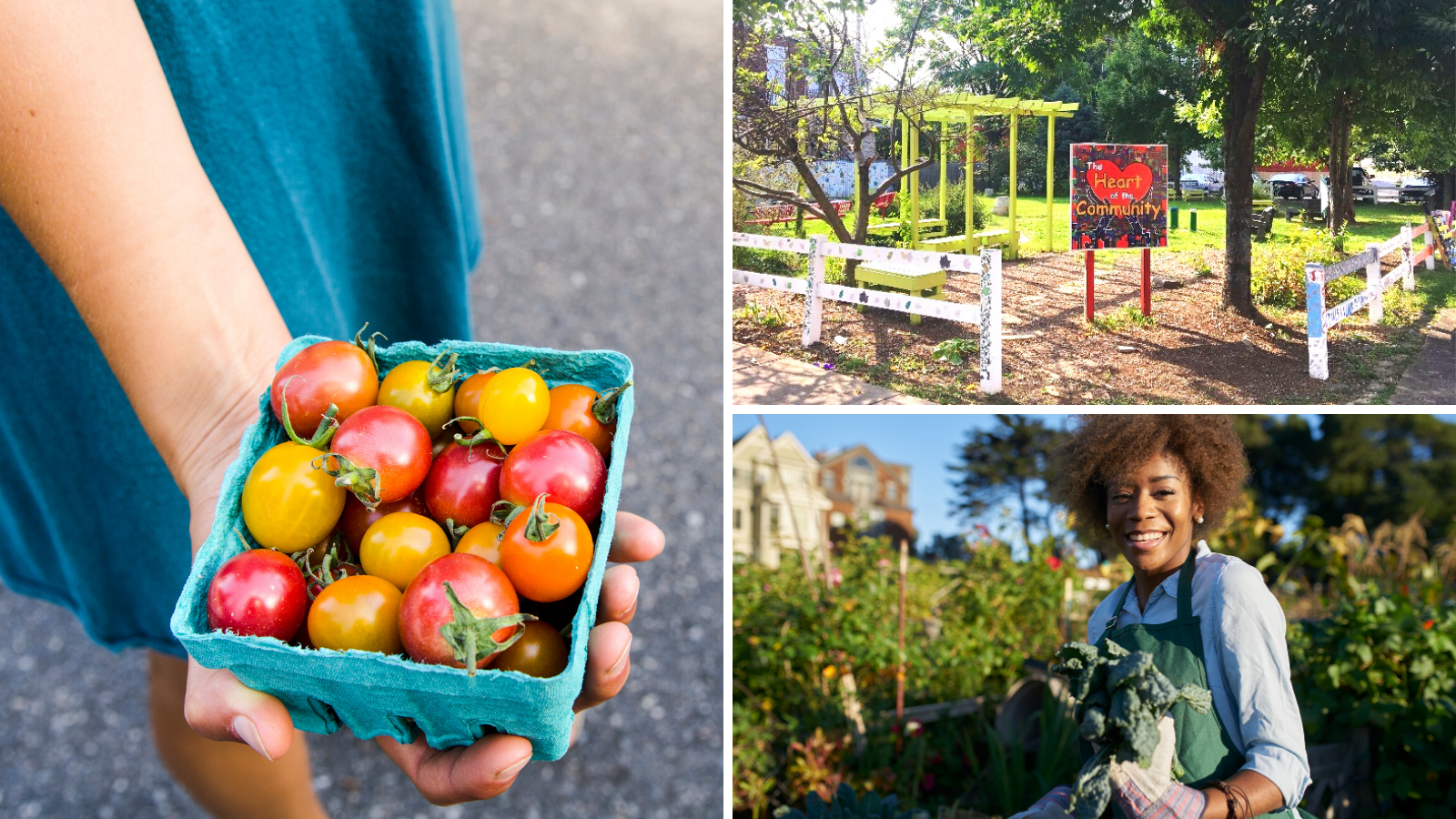 ---
Where to Find Us:
The market season has ended for 2021, but check back to see when the 2022 market season will begin!
Located at The Heart of the Community Garden, 1421 Derry Street, Harrisburg PA 17104.
---
---
Allison Hill is a food desert, which means there is limited access to affordable and nutritious food for our neighbors, especially those on a fixed income. Not having access to nutritious food can impact our long-term health.
That is why we developed the Allison Hill Farmers Market, connecting neighbors to urban growers and farmers. The market provides everyone in our community the opportunity to access fresh, affordable, and locally grown food.
What to Expect:
Stop by the Allison Hill Farmers Market to*:
Watch a cooking demonstration
Discover a new healthy recipe
Get a free health screening
Sample a new fruit or vegetable 
Listen to talented musicians
Learn about smart gardening practices
Connect with your community
*Some of these items are subject to change due to COVID-19 recommendations.
The list goes on. Come find out for yourself -- and bring your family and friends! 
---
SNAP Benefits and FMNP Coupons:
The Allison Hill Farmers Market accepts Supplemental Nutrition Assistance Program (SNAP) EBT cards and we are working to recruit members to accept WIC-Farmers' Market Nutrition Program (FMNP) and Senior Farmers' Market Nutrition Program (SFMNP) vouchers. To better serve families in our communities, we created the SNAP Market Match which allows EBT recipients to double their purchasing power up to $10. Meaning, if you spend $10 of EBT credits, we will give you another $10 to spend.
Other forms of payment include: cash, major credit, and debit cards.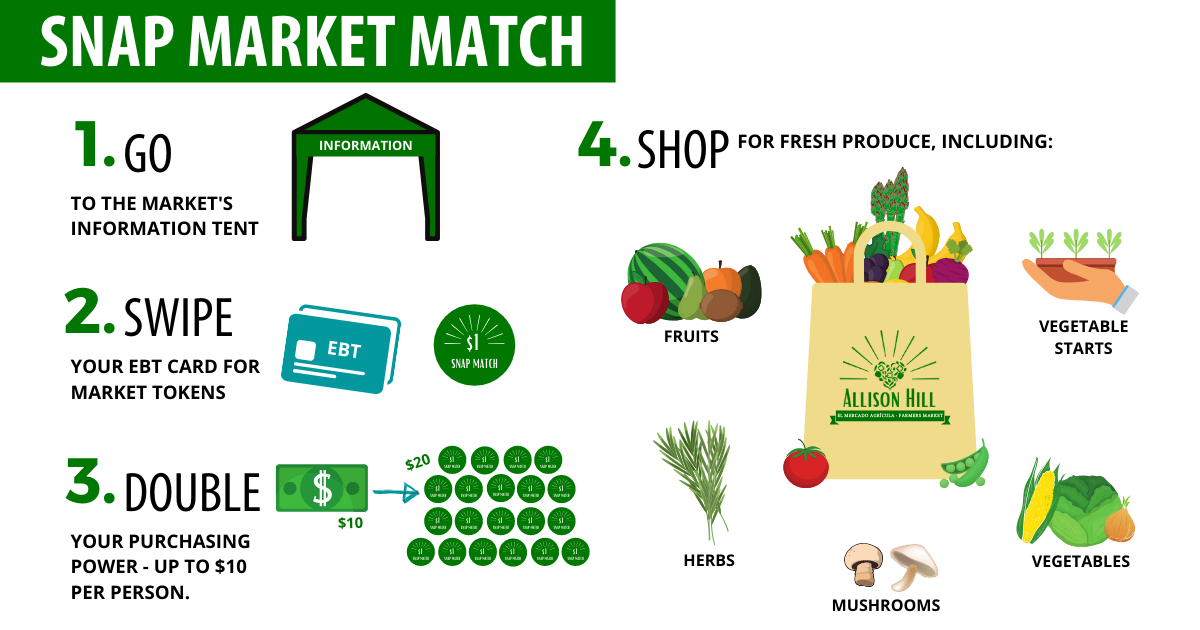 If you or your organization is interested in sponsoring our SNAP EBT Matching Dollars program, please contact the Market Coordinator here. 
---
Vendors: 
If you are interested in becoming a vendor, click the button below.
---
Contact:
VISTA Market Coordinator: Victoria Macys
---
Thank you to our market sponsor!