Tri County Community Action offers the PPL OnTrack Program to income-qualified households with existing and active residential electric service.
---
The benefits of enrolling in the PPL Ontrack Program include*
A reduced monthly payment for your electric service.
Cancellation of a portion of debt owed for every on-time payment made to PPL Utilities.
Referrals for energy education and weatherization services.
For more information on the OnTrack Program, or to apply, contact PPL Utilities by clicking here.
*Benefits and continued enrollment in the PPL OnTrack Repayment Program are all dependent upon customer making on time monthly payments and adhering to all policies and procedures which will be provided to customer at time of enrollment.
---
Do I Qualify for OnTrack?
Check the income table below to see if you qualify for OnTrack assistance.
| Members of household | Maximum Income |
| --- | --- |
| 1 | $18,735 |
| 2 | $25,365 |
| 3 | $31,995 |
| 4 | $38,625 |
| 5 | $45,255 |
| 6 | $51,885 |
| 7 | $58,515 |
| 8 | $65,145 |
| For Additional Members | Add $6,630 for each additional person |
---
Security Deposit Waiver
For new or existing PPL Utilities customers we also offer a security deposit waiver. Customers must first meet income guidelines to be considered for a waiver (up to 250% of FPIG). To request a security deposit waiver contact PPL Utilities directly at 1-800-DIAL-PPL (800-342-5775).
---
e-Power
The e-Power Program provides PPL Electric Utilities income-qualified, residential customers with free energy efficiency education and measures for self installation at their homes or apartments. The program is designed to provide quality energy conservation education to customers so that they can make informed choices about their energy use.
For information regarding PPL Utilities programs and services including LIHEAP, Weatherization, CARES, WRAP, or Operation HELP Grants, click here.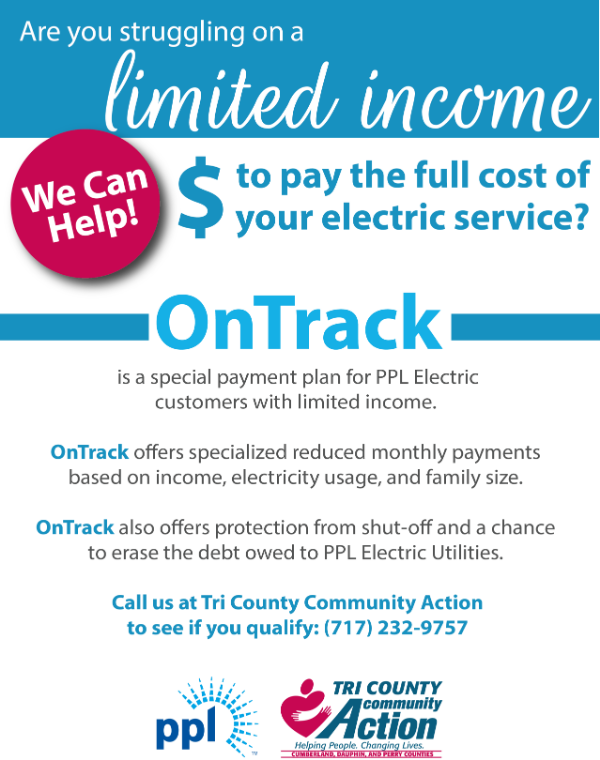 ---
Operation HELP for Perry County Residents 
*Attention Perry County Residents*
Are you struggling to pay your energy bill? Operation HELP might be able to ease your financial burden. Operation HELP is funded by PPL, its employees and customers to assist in paying the energy bills of individuals and families with special hardships. Donations can be used to aid in the payment of any type of home heating bill – not just electric.
If you are a person of low-income (at or below the 200 percent of the federal poverty level) and reside in PPL's service area, you might be eligible for Operation HELP.
If you're a Perry County resident and think Operation HELP can ease your financial burden, contact Vanessa or Karen:
Karen – 717-567-6515  | KNeufeld@cactricounty.org 
Vanessa – 717-232-9757 x119 | VCruz@cactricounty.org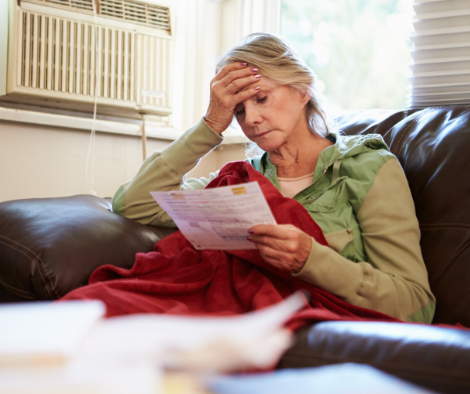 ---