People like Towanda…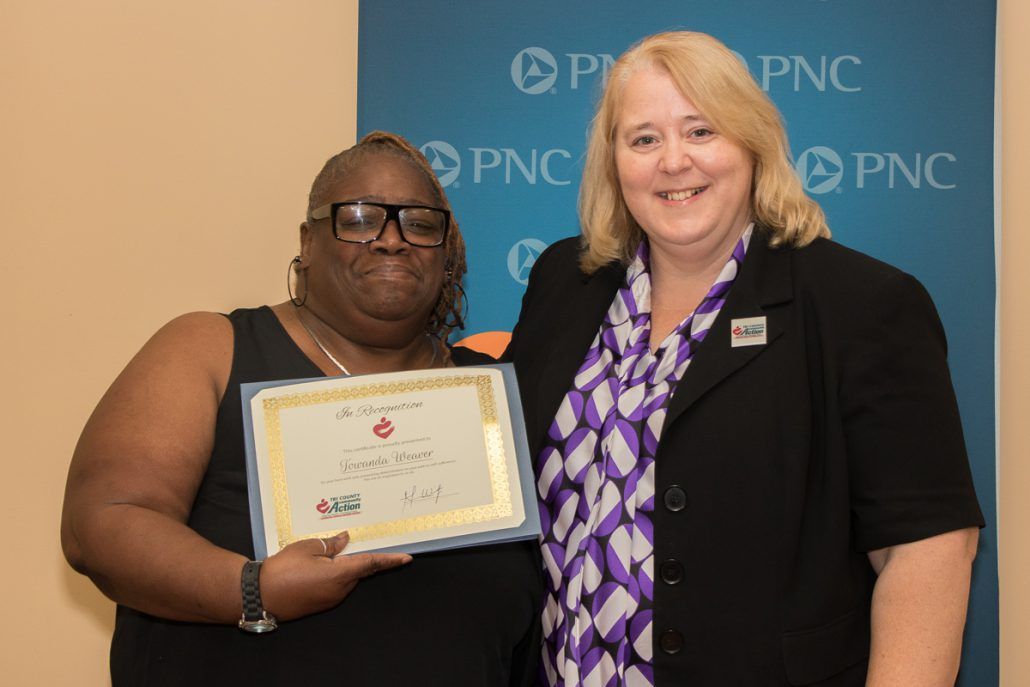 Towanda was referred to us after becoming homeless and receiving emergency shelter from Carlisle CARES. She had no income and was suffering from numerous untreated medical issues and was desperately in need of housing, a reliable income source, and medical benefits to receive treatment for her growing health issues.
We worked with Towanda to leave emergency shelter and enter the transitional housing program at a local partner agency. From there, we worked to obtain Medical Assistance and schedule an appointment for her to be seen by a doctor. Thankfully we were able to get Towanda her much needed medications to start to regulate untreated diabetes and extreme hypertension.
Tri County's Shippensburg Self-Sufficiency Case Manager next worked with Towanda and her physician to complete an application for temporary Social Security Disability to provide a steady income while she dealt with her health issues. Once income was obtained, we were able to start working with her to develop a monthly budget as she was moved to a stage of the transitional housing program that required her to start contributing to pay rent for her housing.
Towanda was able to maintain a household budget for over six months and obtained a private lease in the Carlisle area so she could remain close to her daughter and her grandchildren.
Because Towanda was diligent in attending case management meetings and was proactive in setting and achieving goals within realistic time frames, she went from homelessness to stability in only 18 months.