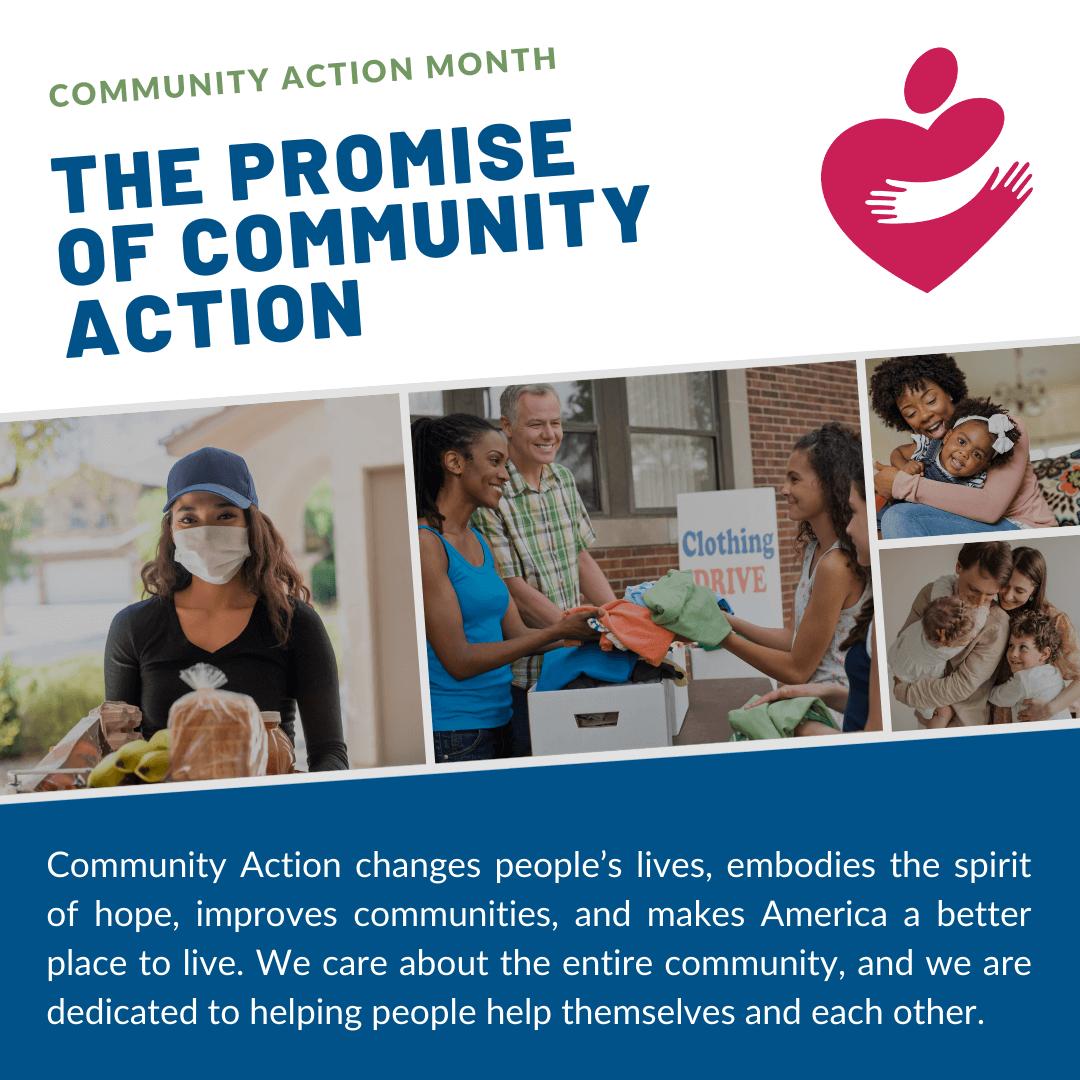 For Immediate Release
Contact: Danielle Krebs, Communications Manager       
dkrebs@cactricounty.org                                 
717-232-9757, Ext: 101
(Harrisburg, PA) – 2021 marks the 55th year since Tri County Community Action (TCCA) was established to support families, strengthen communities, and eliminate poverty in Cumberland, Dauphin, and Perry Counties. TCCA is part of the national Community Action Network, which was born out of the Economic Opportunity Act of 1964. TCCA along with over 1,000 agencies across the country work to create opportunities, transform the lives of their neighbors, make communities stronger, and empower families to break the cycle of poverty.
Executive Director Jen Wintermyer says, "Our goal is not to just alleviate the burdens of poverty, but to eliminate it entirely from our community".
TCCA offers a comprehensive approach to individual, family, and neighborhood success, to include a wide range of programming - from budgeting, parenting, and financial literacy education, to in-depth and wrap-around services such as early learning, child and youth development, long-term case management, and neighborhood planning and revitalization.
In 2020, Tri County Community Action helped 22,331 local individuals stabilize, sustain, and take steps towards economic independence. Wintermyer says, "The only source of income for over half of the families we served was from employment. These are working families not able to earn enough to get by and just need a hand up to become economically independent."
To celebrate the continued success of TCCA and other Community Action agencies, May is designated as National Community Action Month. To raise awareness, the Lieutenant Governor's balcony at the Capitol Complex will be lit in red and blue from May 3rd through May 16th. The Market Street and Walnut Street Bridges in downtown Harrisburg will also be lit in red and blue from May 8th through May 10th.
##################
About Tri County Community Action
Tri County Community Action, part of America's Poverty Fighting Network, has been helping people and changing lives throughout Cumberland, Dauphin, and Perry Counties since 1966. As a private, nonprofit, social service agency, we create and connect resources for individuals and families to move from poverty and crisis situations to self-sufficiency. Tri County Community Action is funded in part through the Department of Community and Economic Development. Learn more about TCCA at www.cactricounty.org.