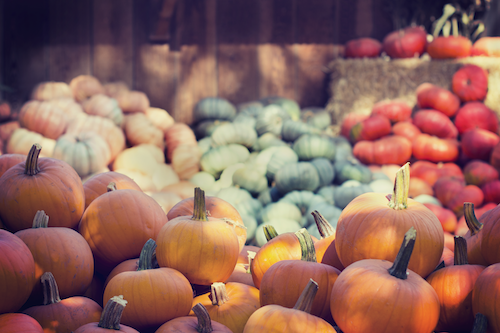 The HomeGrown Harrisburg Comunity Garden Network and Tri-County OIC Adult Learning Center will hold their First Annual Harvest Festival on October 26, 2019.
This event will be held at the Tri-County OIC Learning Garden, 500 Maclay Street, from 11am-3pm, and we invite everyone to come celebrate the end of harvest with us, and sample some of the food grown from our urban gardens!
We'll have an Open Mic for music (bring your instrument(s) and show off your talents), free food, face and pumpkin painting for children and the young at heart! We will feature Do it Youself (DIY) stations, including making your own herbal spice blends, compound butter with herbs and edible flowers, infused oils, caramel apples, and apple sauce!
Plus we'll have homemade hot cider, hot chocolate and fall desserts. Guest Chef Mario Gordian Jr., of Big Pappi's Pig Roast and Catering will be on scene, and our VIP vendor Nareem Harris, a 12-year old grower and entrepreneur will be selling his famous tea blends!
We'll also have produce giveaways, thanks to the Central Pennsylvania Food Bank's Fresh Express program.
All activities are free but space is limited. Please register at http://bit.do/HGH-Harvest-Fest-Registration.
Tri County Community Action proudly coordinates HomeGrown Harrisburg, and we look forward to seeing you at the Harvest Festival!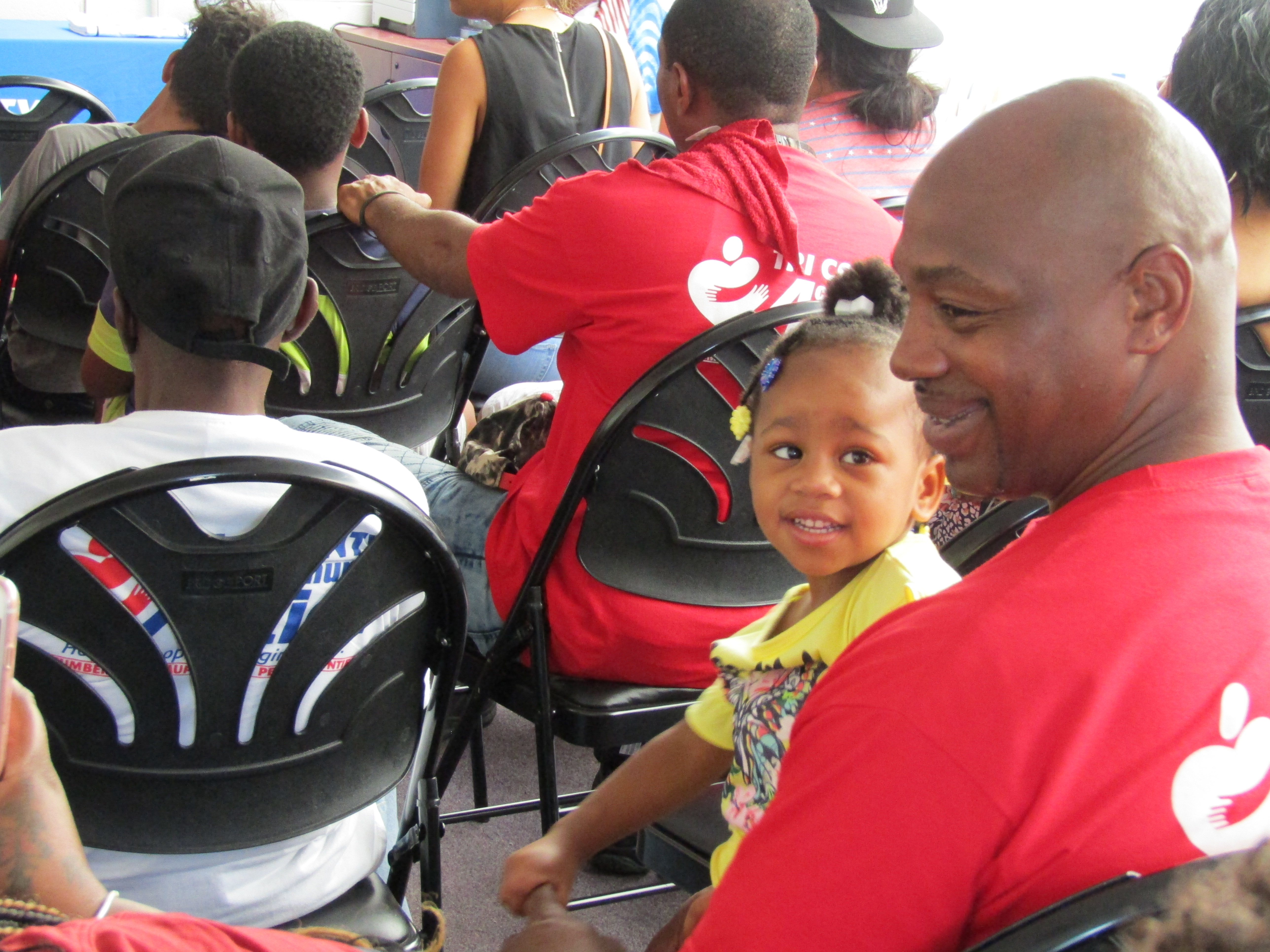 Fatherhood and 24/7 Dad Graduation
We recently celebrated the graduation of 8 hard-working, dedicated dads from our Fatherhood program. Every one of them made a firm commitment to being an involved, caring father, and many of them explained that beyond that, the class has helped them become a better partner and a better man. We salute you, grads!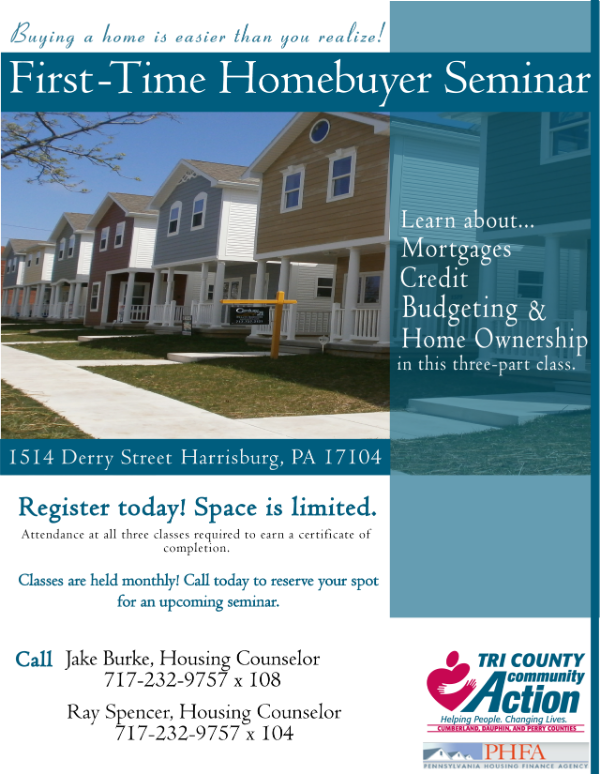 Homebuyers Class FULL for September and October
Our First Time Homebuyers classes for September and October are now FULL! We are now accepting registration for November and December classes.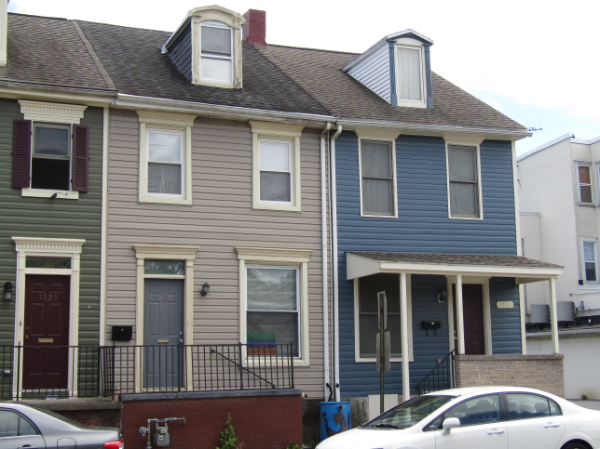 The Harrisburg Housing Authority Housing Choice Voucher Program to open waiting list applications online for new applicants July 29 & July 30, 2019. Our office at 1514 Derry Street will have computers and help available to people wanting to sign up. The Housing Authority will ONLY accept online applications, so if you do not have internet access (or want a better solution than typing it in on your phone) come to our office, or to the Latino Hispanic American Community Center (LHACC) of the Greater Harrisburg Region at 1319 Derry Street. Bilingual assistance will be available at both offices.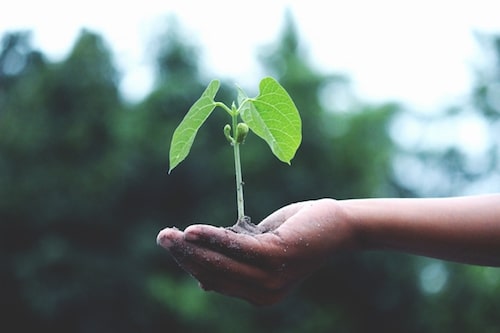 Our thanks to PennLive for highlighting some of the amazing work going on in South Allison Hill! Our friends at Wildheart Ministries and our own Clean and Green Harrisburg initiative are working together for the Love The Hill summer project, which is an 8 week initiative to remove litter from illegal dump sites and secure unsafe areas, while creating beautiful green spaces for the community to enjoy. Click the headline to read the PennLive article.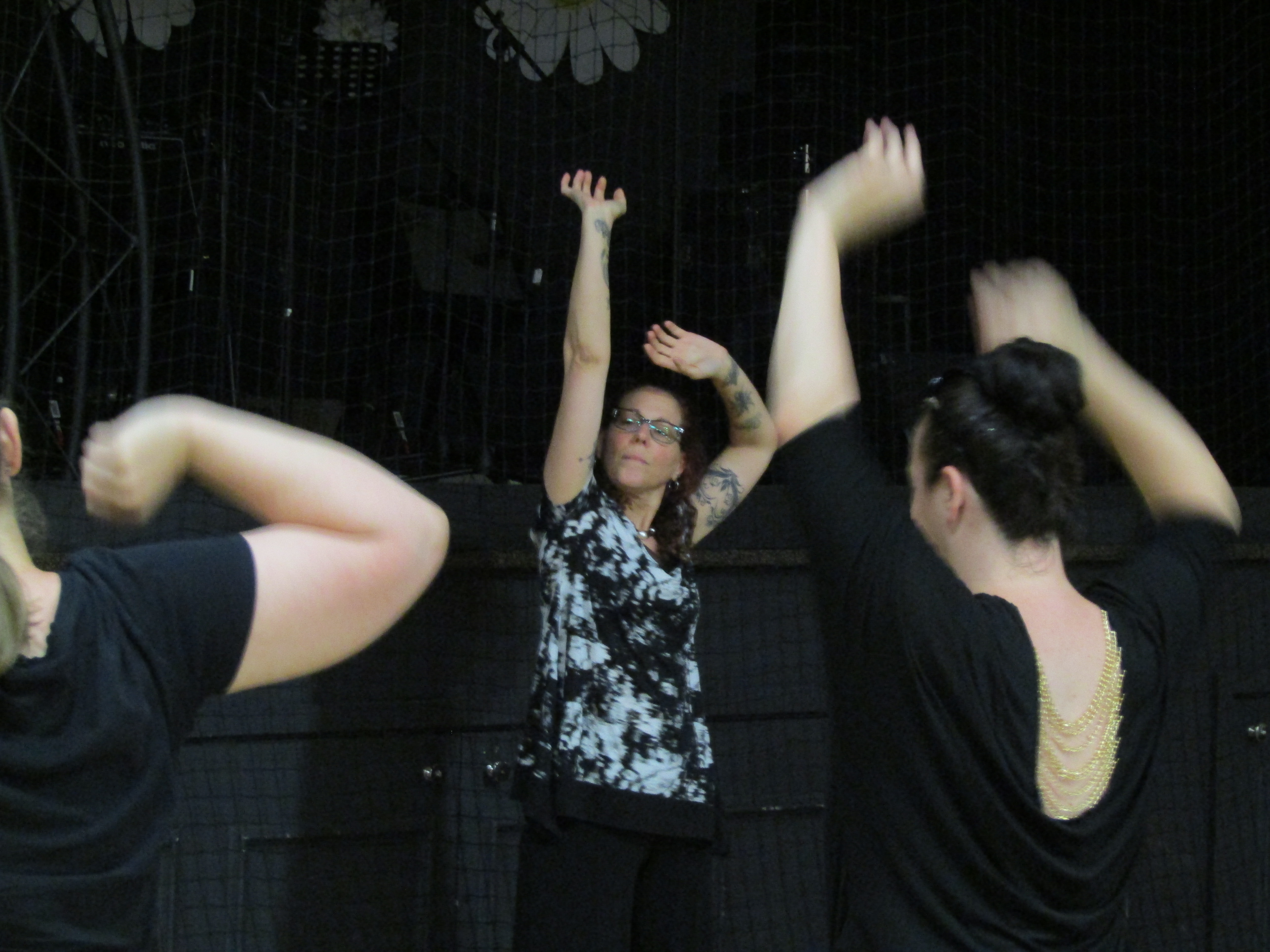 We celebrated our Getting Ahead class graduation last night at Cornerstone Christian Church. We had a lovely dinner and enjoyed our keynote speaker, Kellie Munns of Inner Spirit Healing Self Care and Wellness. She talked to us about the importance of self care in our daily lives, and how important it is to refresh and refuel yourself. We wish the best to our graduates!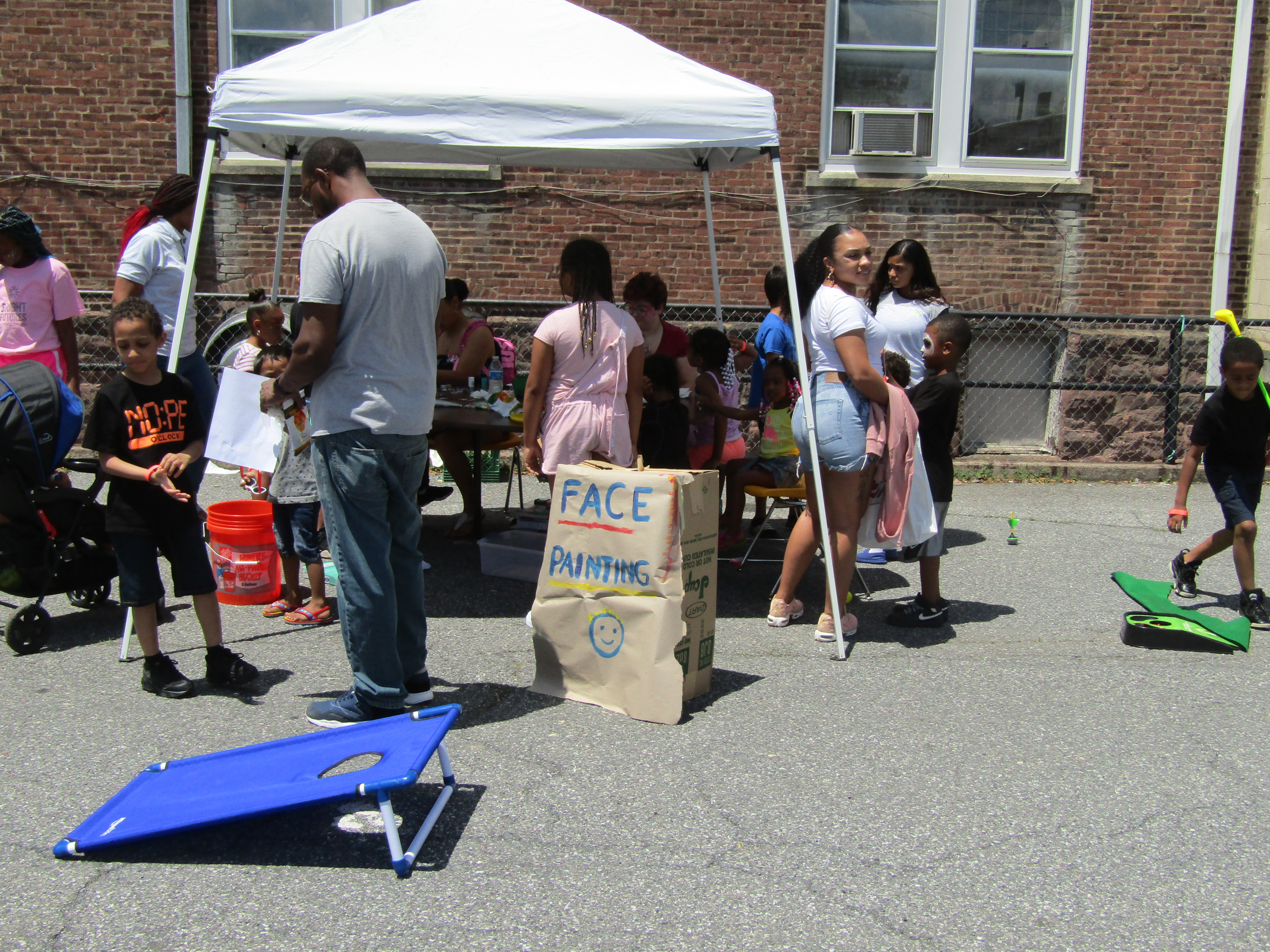 We had a fantastic time at this year's Block Party, hosted by our family center in our Derry Street parking lot. We had food, games, face painting, and raffled off bikes donated by Recycle Bicycle Harrisburg. We were excited to have many community organizations present, along with a DJ and a drum circle. Our thanks to all who participated!
Our Getting Ahead class in Perry County will be graduating July 9th, 2019! The public is welcome to come and hear our keynote speaker, enjoy dinner with us, and share their views about the current needs of the community.
When: July 9th, 2019, 5:30 PM to 7:30 PM
Where: Cornerstone Christian Church
595 New Bloomfield Rd, Duncannon, PA 17020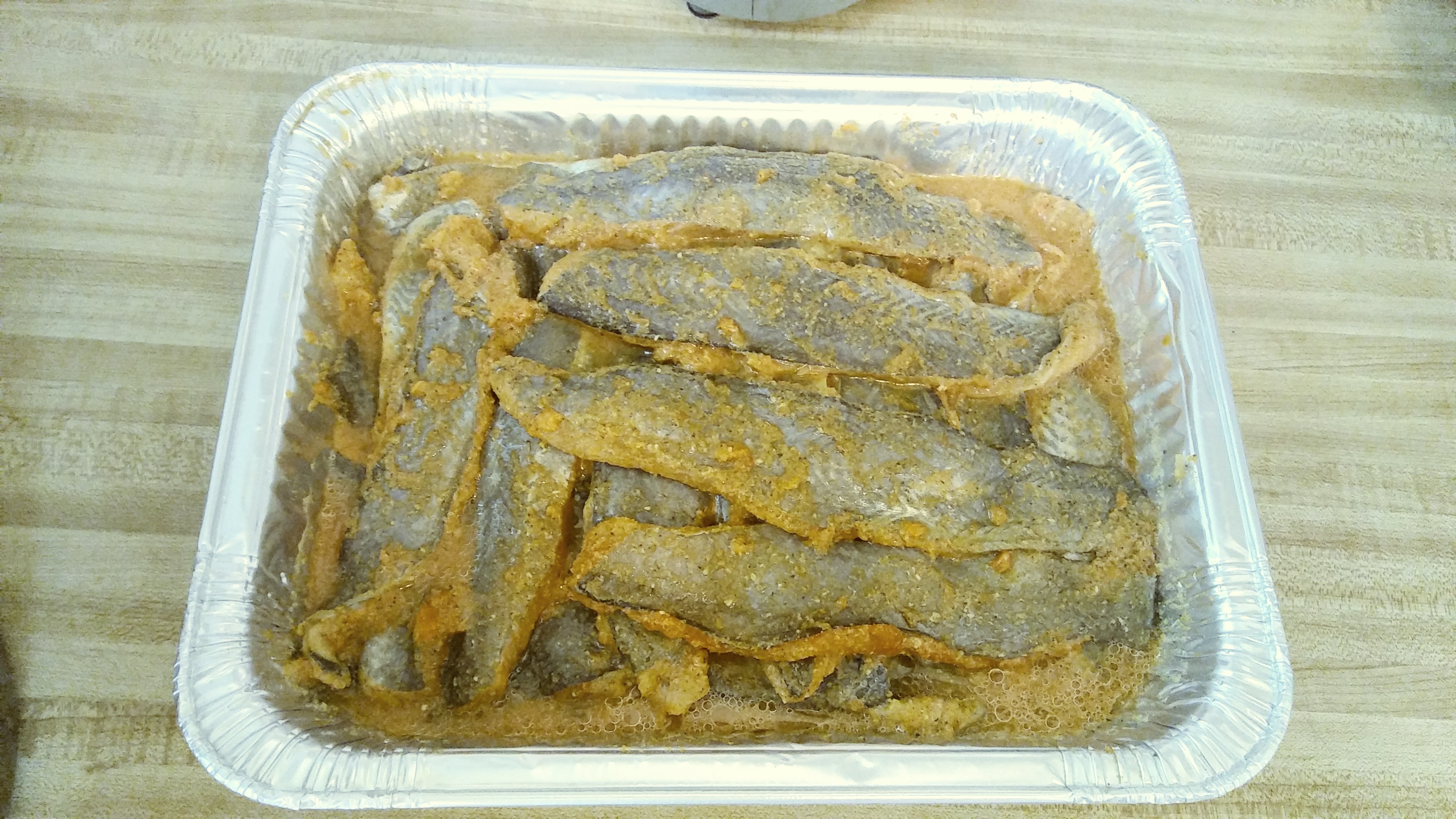 We hope you had a wonderful Father's Day! We celebrated at Sunflower Fields with a special Father's Day fish fry.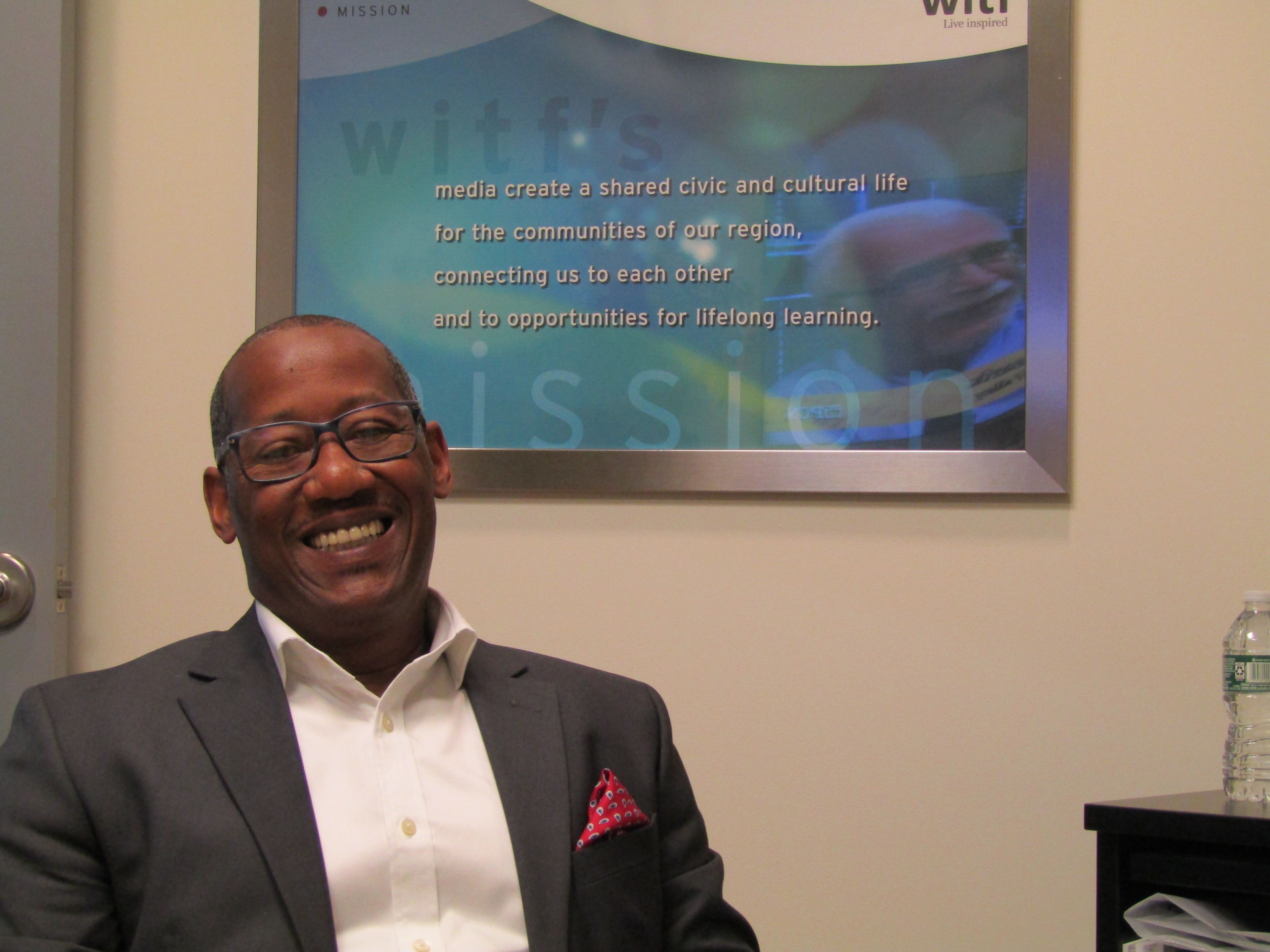 Today on WITF Smart Talk, our own Derrick James spoke about fatherhood and its changing role today! Listen through the WITF website to hear this program in honor of Fathers Day.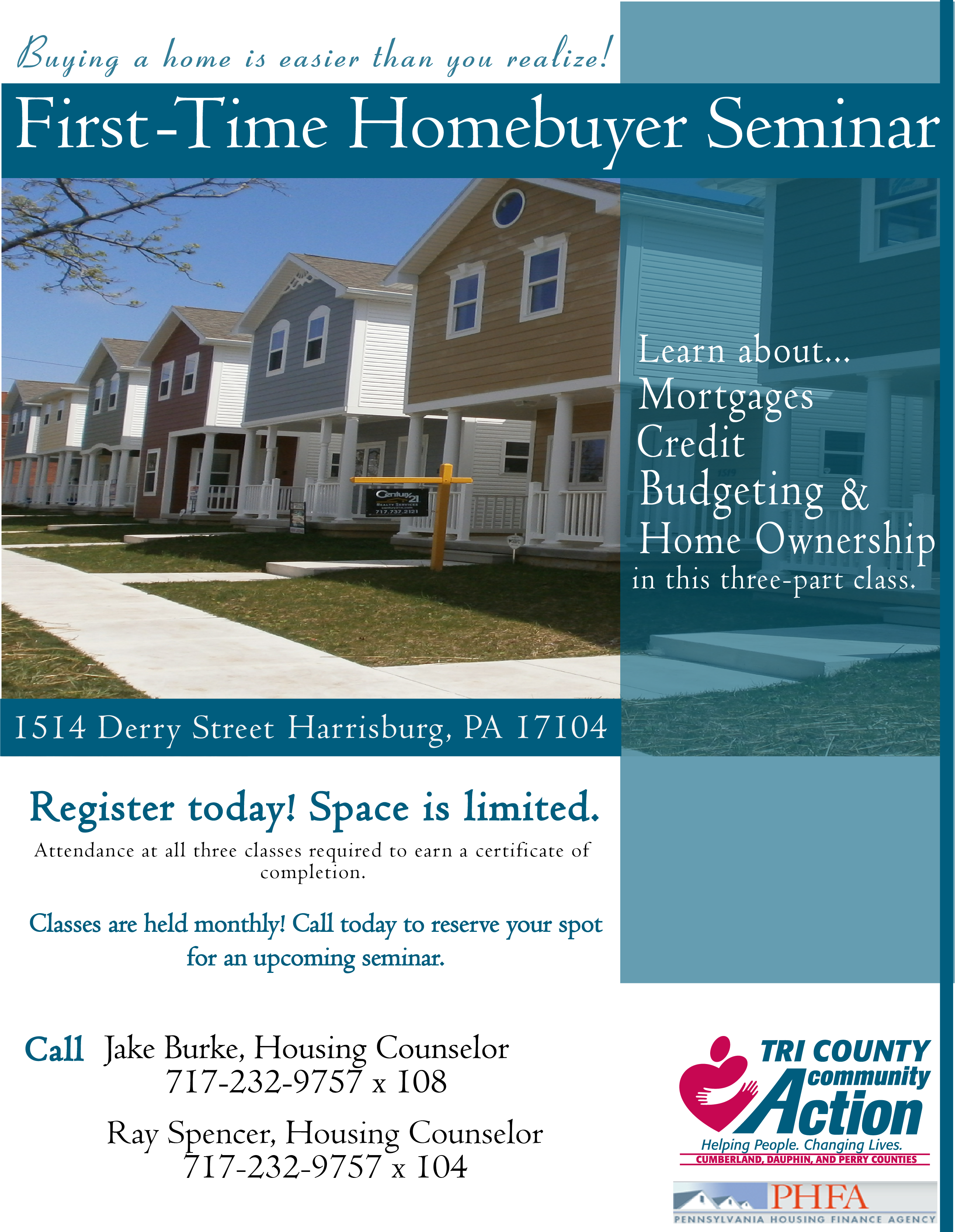 Our June, July, and August First Time Homebuyers Classes are now FULL. See our First Time Homebuyers Class page to find the next available class dates and times!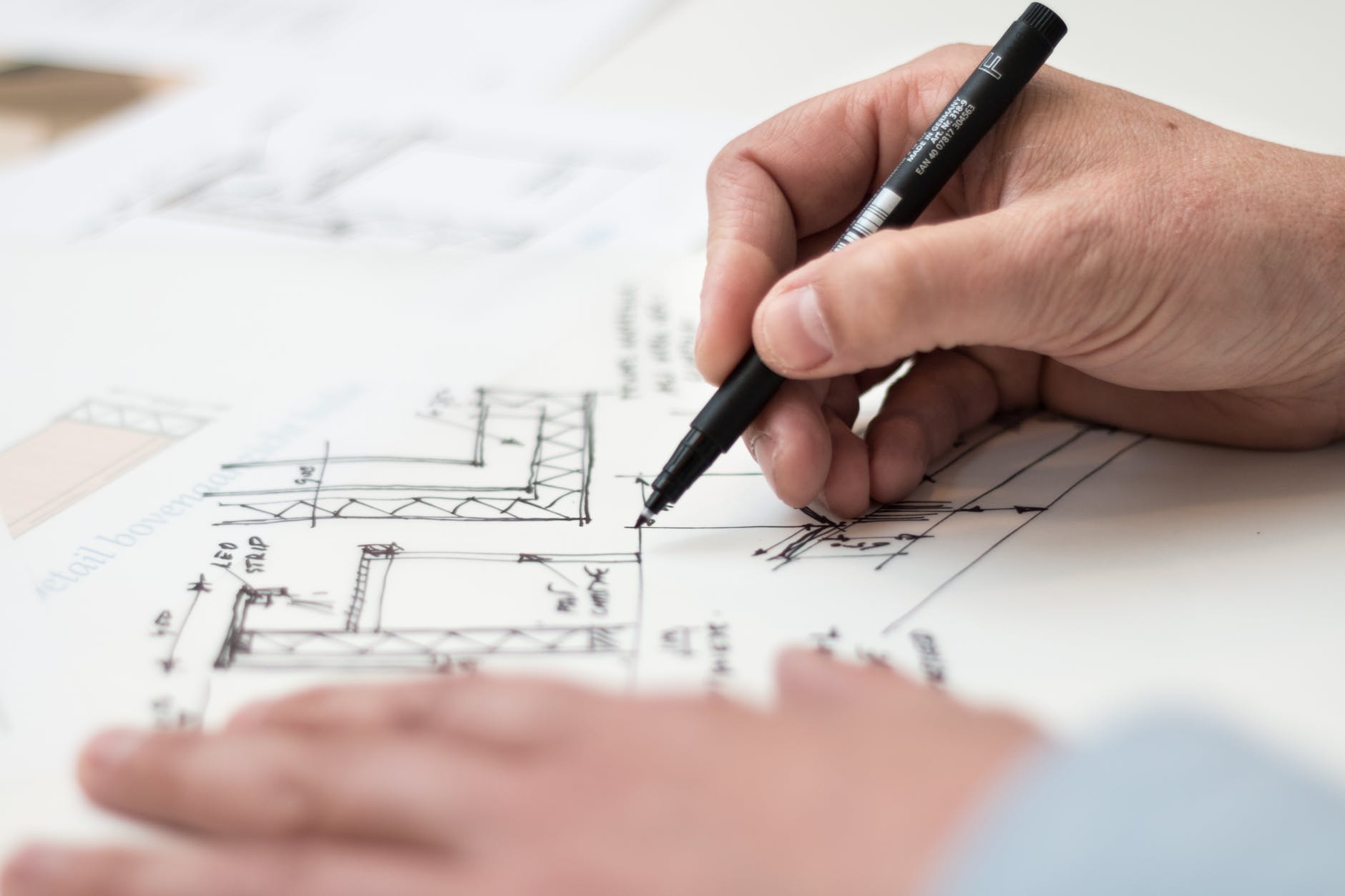 Tri County Community Action is soliciting the submission of qualifications from established urban planning/design firms or individuals, with experience in participatory neighborhood planning processes.
After completing the first phase of the Heart of the Hill Plan for the next wave of revitalization activities in 2017, the community prioritized strategies that fall under their core community values: Safety, Youth Opportunity, Beautiful Physical Environment, and Sense of Community. In this phase of the process we are seeking a consultant who can continue to work with the community and stakeholders to develop strategy and design that will uplift these community values.
The appointment will last for a period of nine (9) months with the opportunity to engage in implementation stages. As projects are identified, one (1) firm or team of firms will be selected for the intended purpose, and an individual agreement or work order will be prepared.
Firms interested in this work must show a good faith effort to involve disadvantaged business enterprises (DBE).
Firms interested in this work should submit a statement of interest (SOI) no later than 4:00 PM on June 24, 2019. Further details can be found by clicking the hyperlinked headline.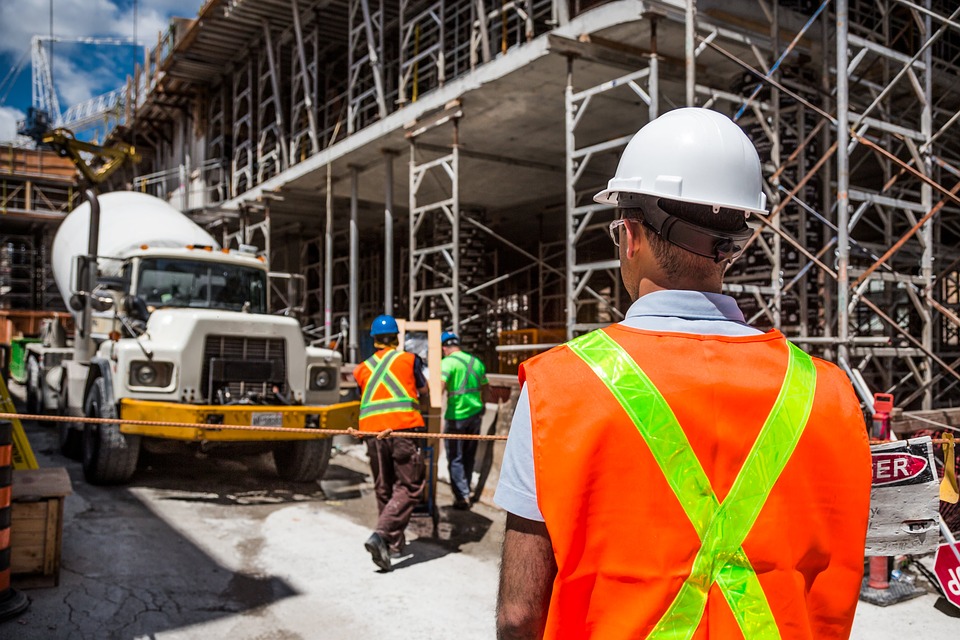 We've reissued our RPF for a contractor to complete a facade improvement at 1410 Derry Street! Small business, W/M/DBE businesses are encouraged to submit a proposal. This project will include window, store front, signboard, stoop, and lighting improvements. Construction should be completed by July 31, 2019. For all of the details, please see the Request for Proposal by clicking the hyperlinked headline.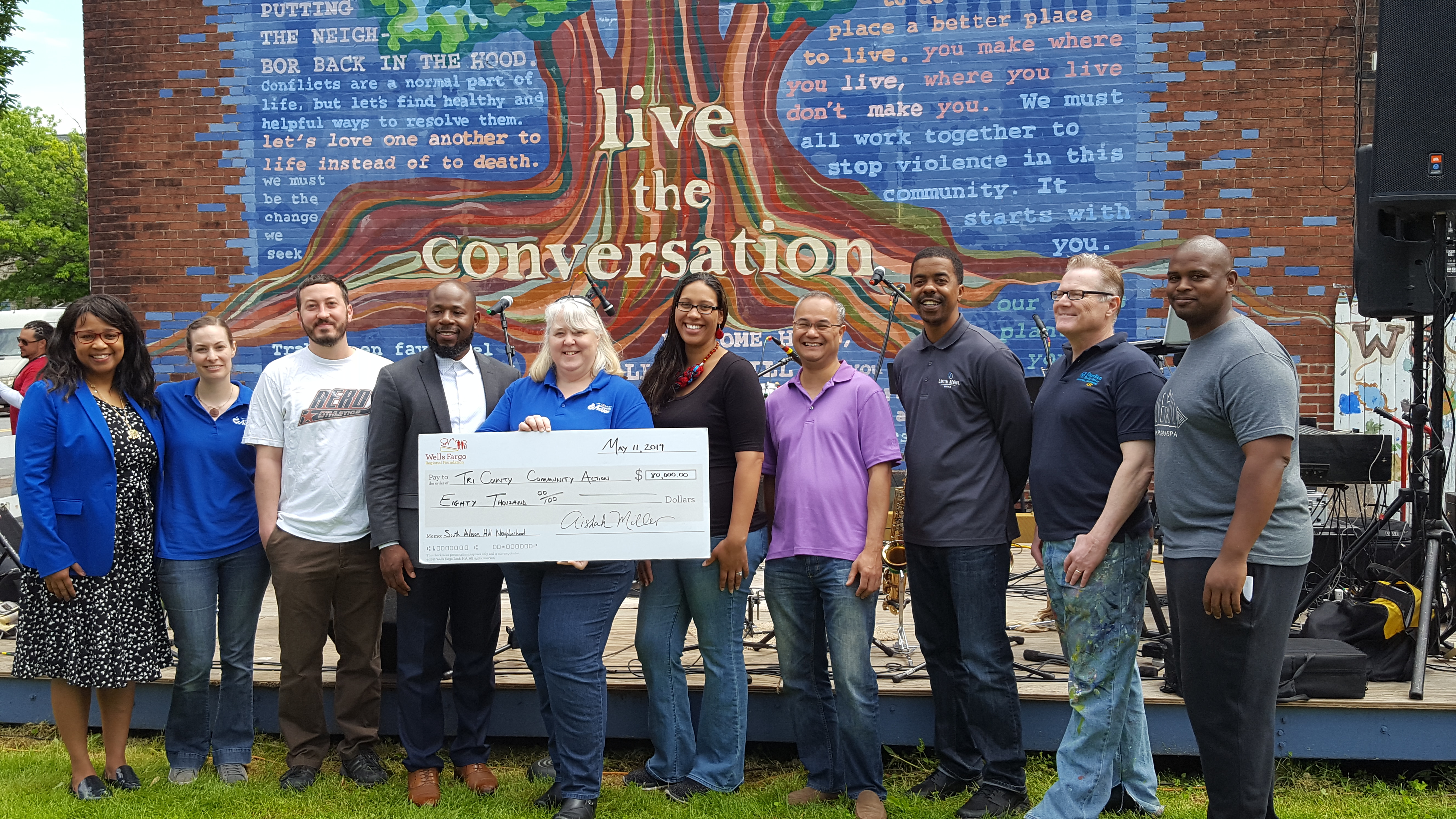 South Allison Hill Multicultural Festival
We celebrated our 17th annual South Allison Hill Multicultural Festival on May 11th, and had lovely weather for the event! Attendees enjoyed a live concert by Los Monstros, a local Latino band, and a variety of free, fun activities. We had a bouncy house, free cotton candy, popcorn, and snow cones, and games with prizes. The AETNA CORA bus offered smoothies and chances to play Wii dance games, while other vendors offered chances to win prizes or make crafts. The invitational cook-off was a huge success, with Atica Hatim as the winner for their exceptional dish, a Moroccan Beef Tahin with Apricots.
We were thrilled to kick off the event with our partner, Wells Fargo Regional Foundation, who presented us with a generous $80,000 planning grant! We accepted the check on behalf of the whole neighborhood, and it will help us and our partner organizations improve safety, provide opportunities for youth, build community, and create a beautiful, healthy environment on South Allison Hill.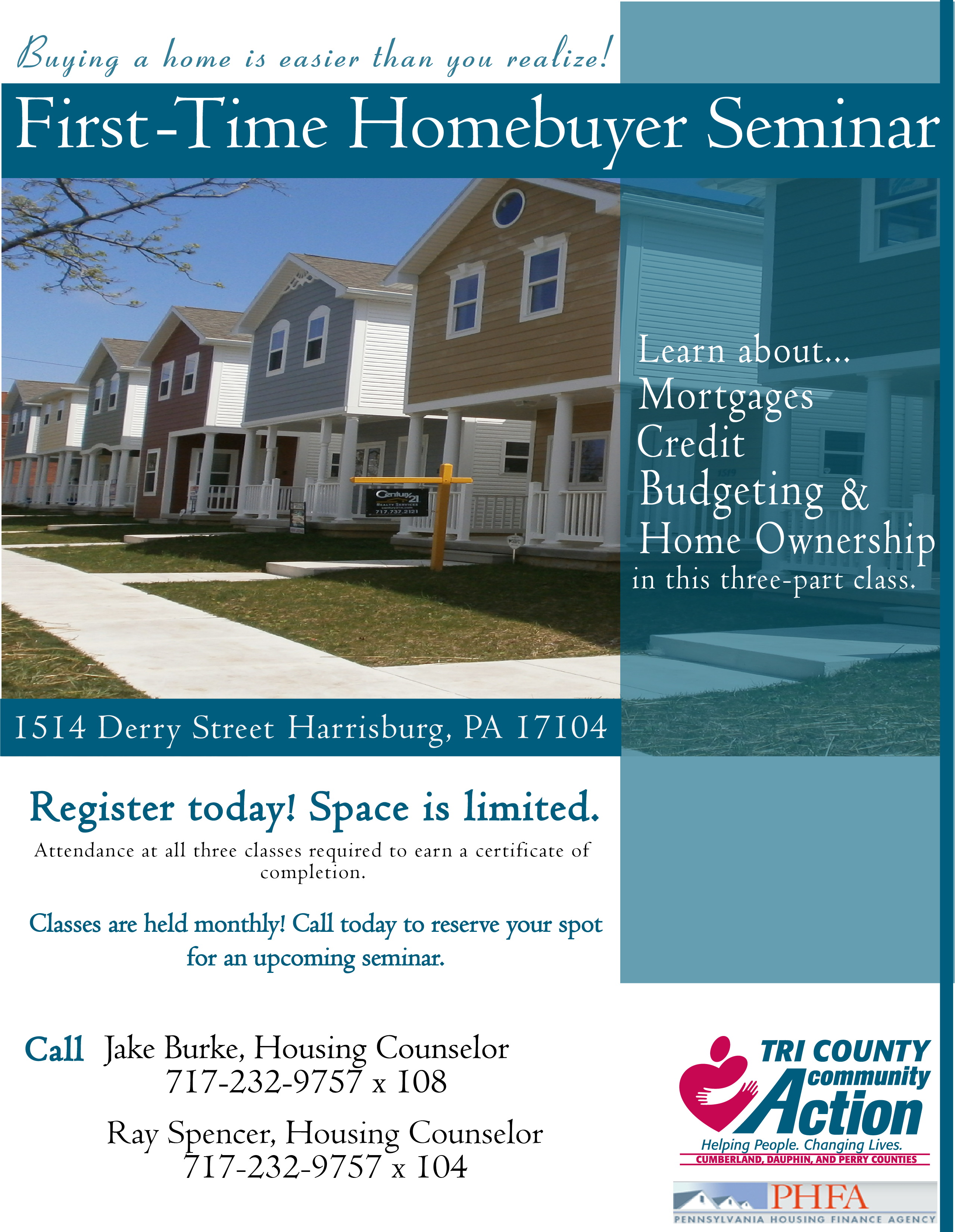 First Time Homebuyers Seminar
Attention - our June and July courses are FULL! Register today to hold your spot in the next class!
Our First Time Homebuyer Seminar will walk you through all the details of buying your first home - the "ins and outs" of mortgages, why your credit score is so important, how to create a realistic budget, and issues involved with home ownership. We also cover the risks of predatory lending, and how to avoid foreclosure once you've bought your house.
Upcoming dates
August Course - Limited Space Available 
Wednesday, August 7th 2019, 6:00 PM - 8:30 PM
Wednesday, August 14th 2019, 6:00 PM - 8:30 PM
Wednesday, August 21st 2019, 6:00 PM - 8:30 PM - Attendance at all three classes is required for a certificate of completion.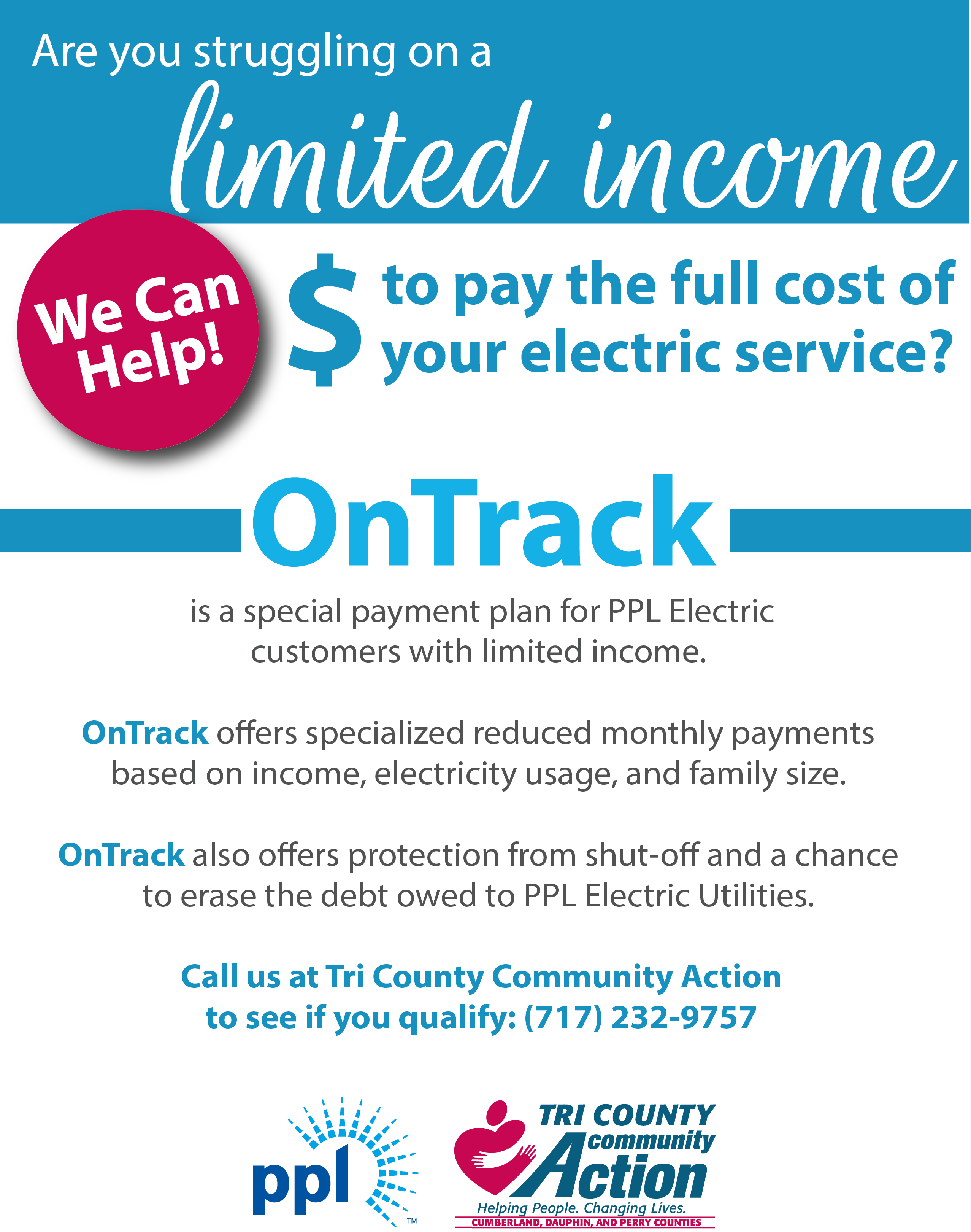 We will offer assistance in signing up with PPL's OnTrack Program at our office in Newport, 129 Market St, on Wednesday, June 12, 2019 from 9 AM - 4 PM. The OnTrack program is for income eligible people struggling with the costs of electricity - for more information, call 717-232-9757.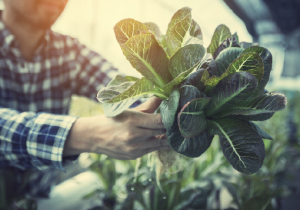 The Burg Magazine highlighted our HomeGrown Harrisburg program. Click through to see their piece!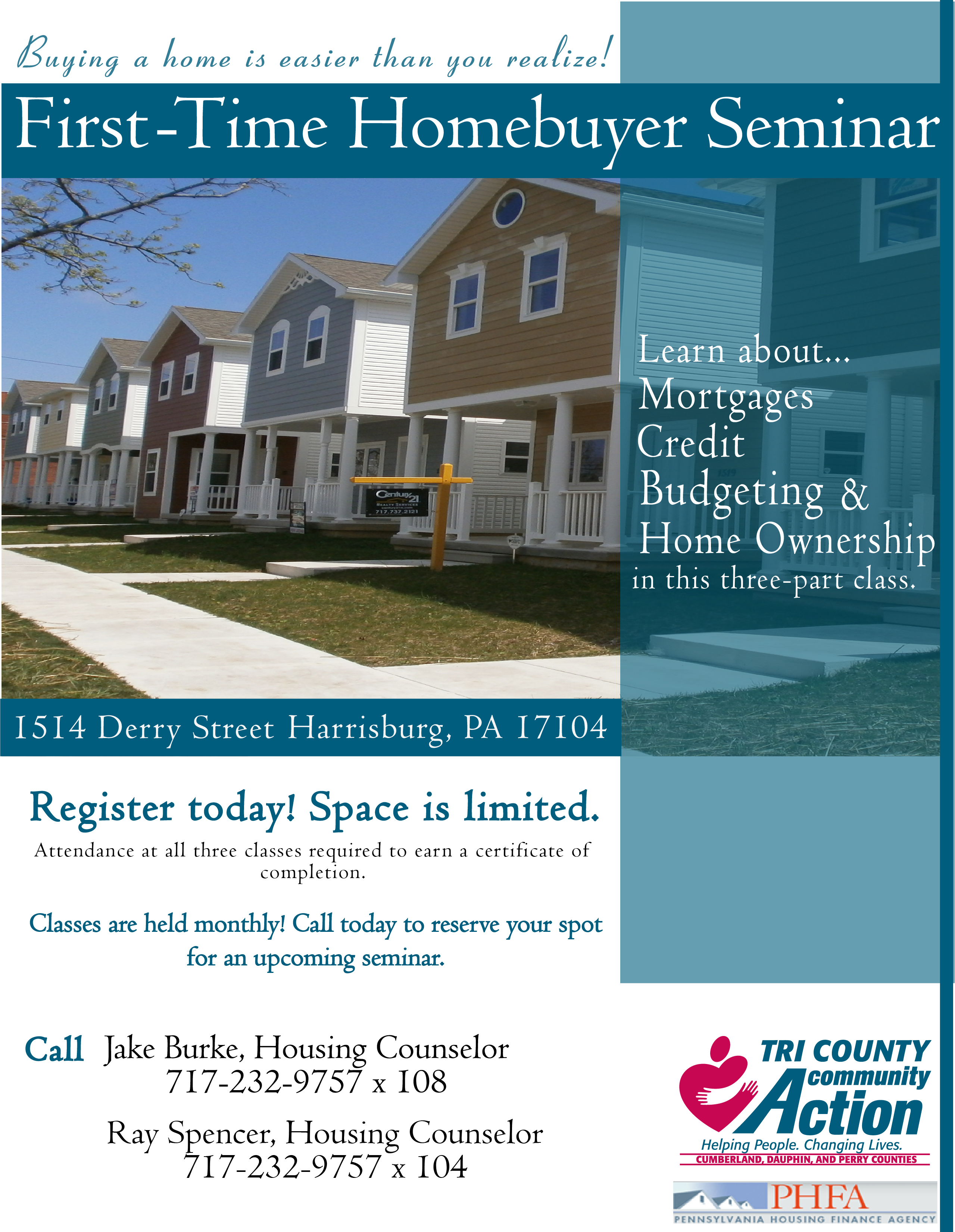 First Time Homebuyer Classes!
We are now enrolling for our June, July, and August First Time Homebuyer classes. Pre-registration is required. If you'd like to register, just give Jake or Ray a call at 717.232.9757.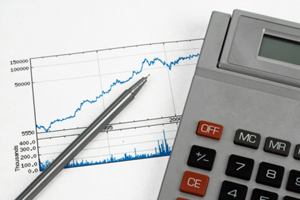 Tri County Community Action is now accepting responses to our Request for Proposals for Audit Services for FY 2018-2019. Please contact Executive Director Jennifer Wintermyer with any questions at jwintermyer@cactricounty.org. Responses are due by close of business on March 29, 2019.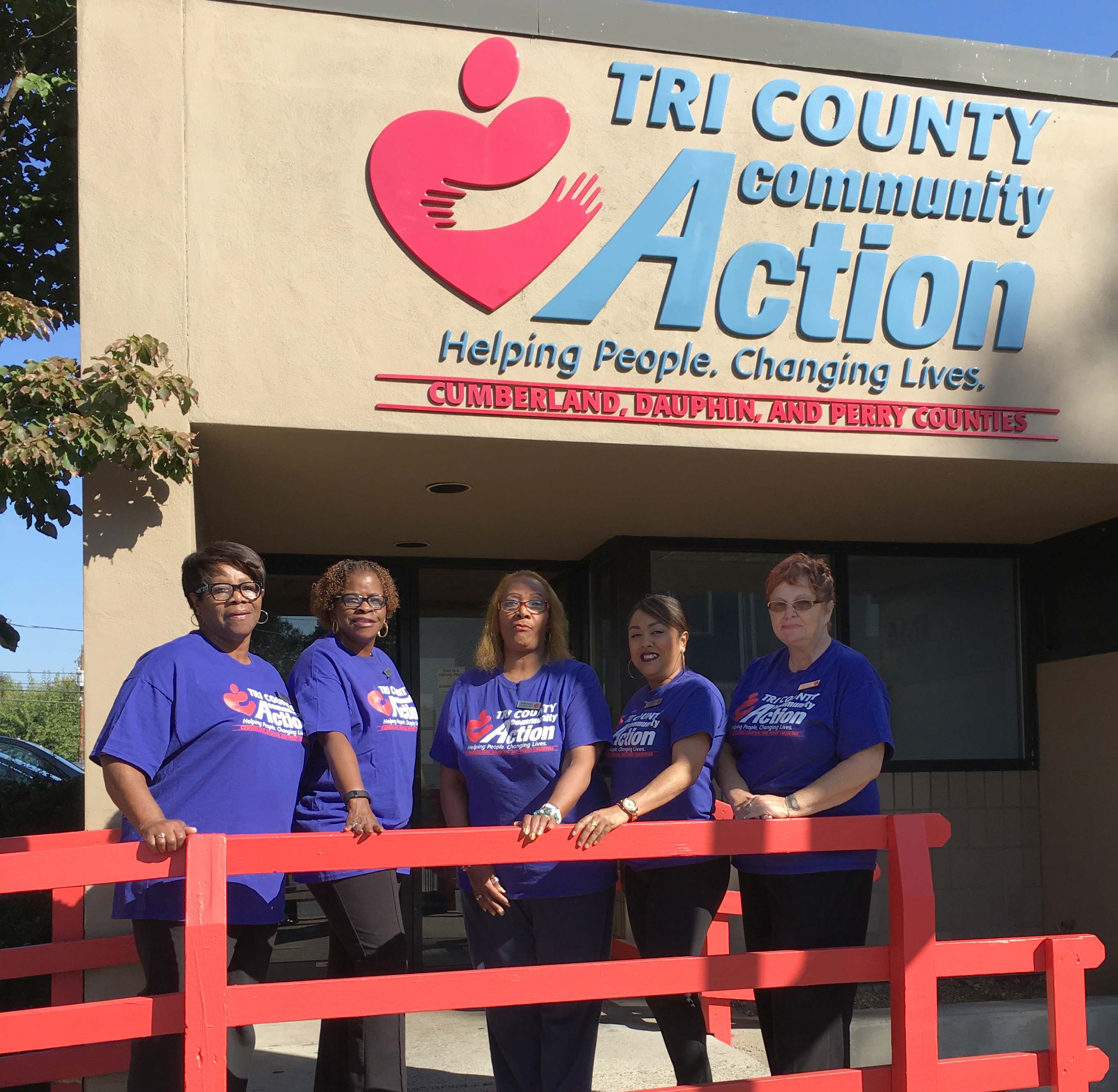 OnTrack staff will now be in Carlisle, Newport , and Elizabethville each month!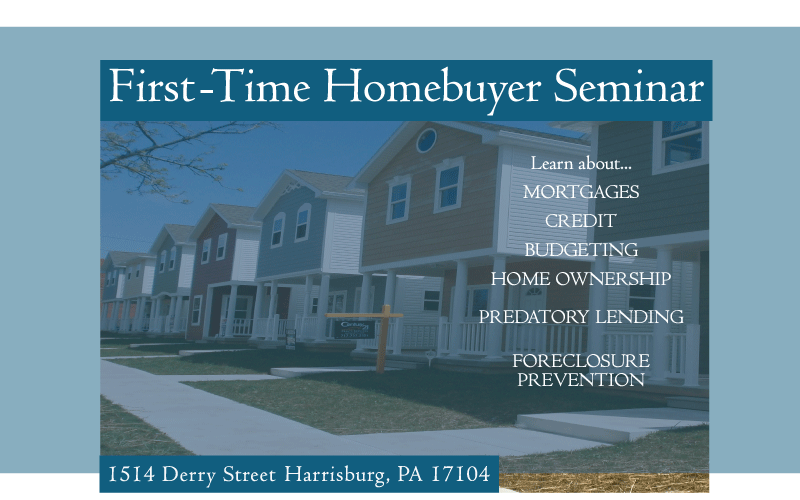 First Time Homebuyer Seminar: May Interested in buying your first home? Tired of renting? Our First Time Home Buyer workshops can prepare you with everything you need to know and accomplish before you take that step.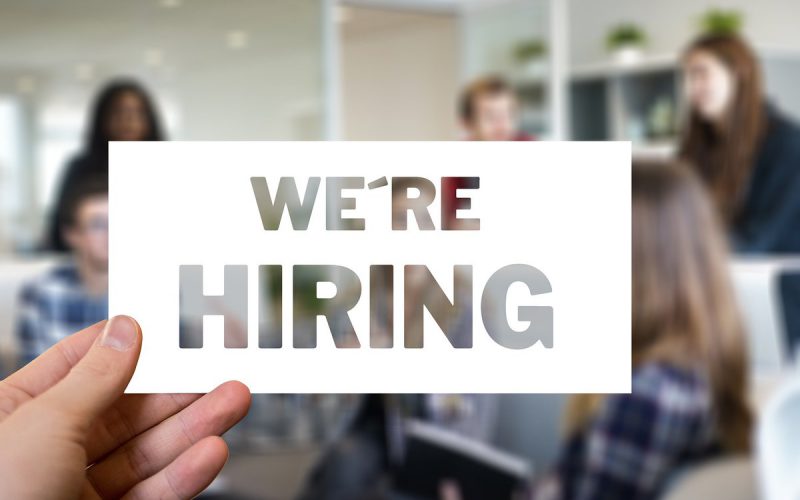 Tri County Community Action is seeking a motivated, compassionate, professional Self-Sufficiency Case Manager to join our agency.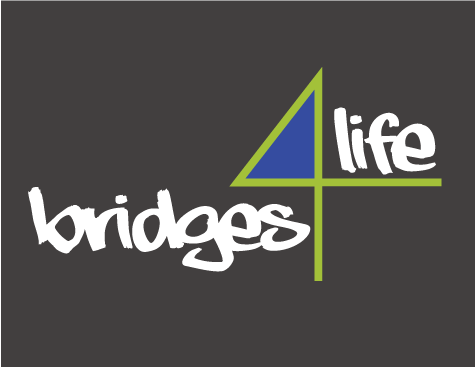 Bridges 4 Life is the newest addition to Tri County Community Action programming and is targeted to 'at-risk' young adults aged 15 – 21 within Dauphin County. Bridges 4 Life guides enrollees in developing a sense of purpose and personal responsibility, for themselves and the world around them.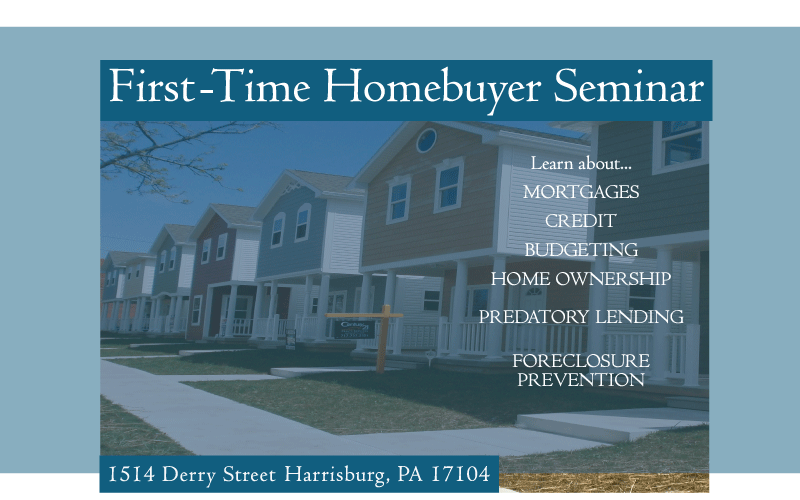 First Time Homebuyer Seminar: March Interested in buying your first home? Tired of renting? Our First Time Home Buyer workshops can prepare you with everything you need to know and accomplish before you take that step.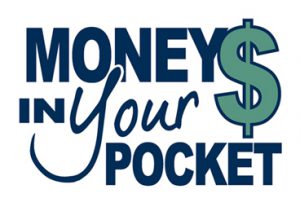 As another tax preparation season returns, we are proud to announce our return as a tax prep site for the Money In Your Pocket (MIYP) Program.