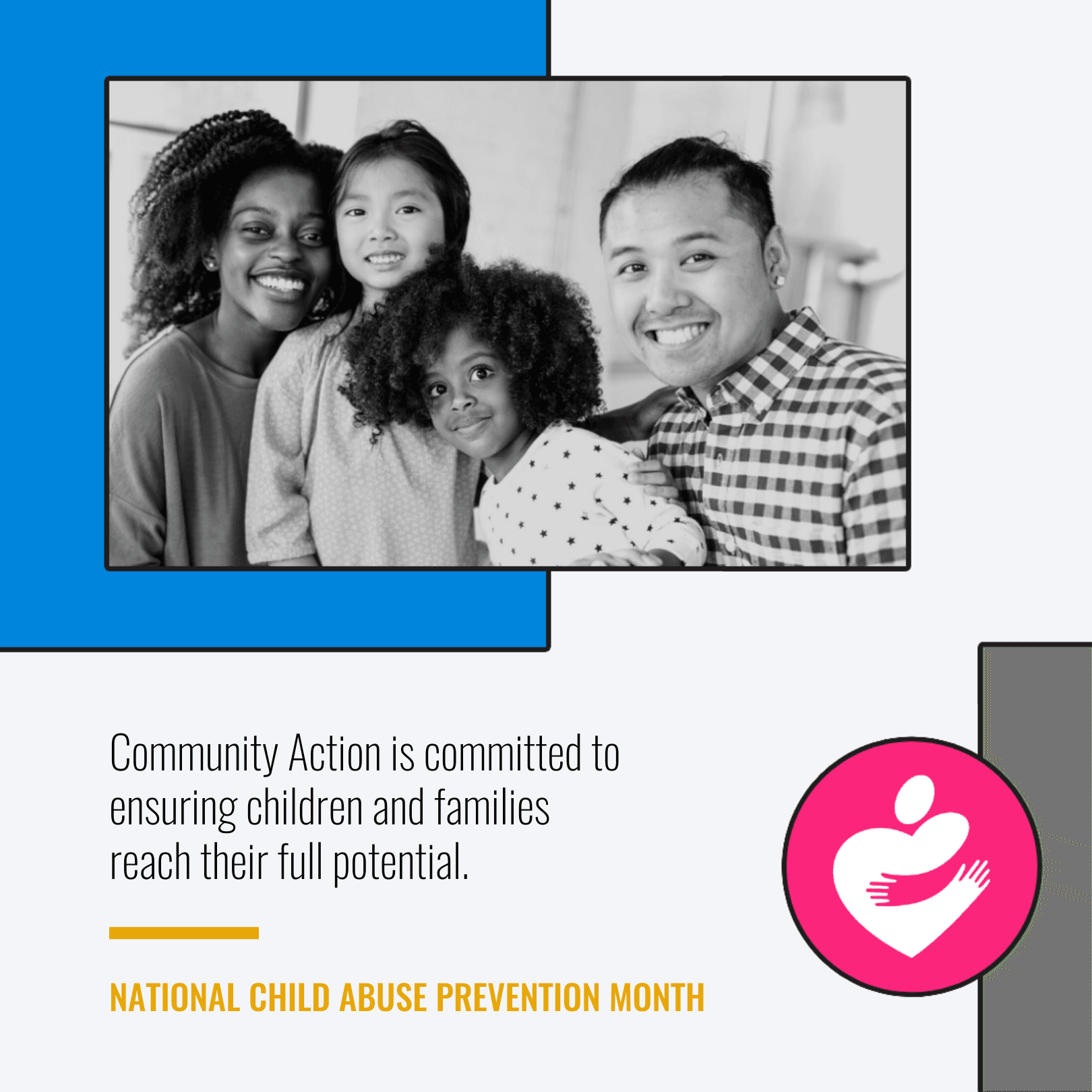 April is Child Abuse Prevention (CAP) Month, a time to act collectively to raise awareness and empower people across our communities to play a role in making great childhoods happen.
In 2019, there were 42,252 reports of child abuse in the state of Pennsylvania. While the number of reports was on the decline between 2018 and 2019, even one child being abused is too many, and it is clear that there is much work to be done to ensure that all children learn, grow, and develop to their full potential.
At Tri County Community Action, we believe that families growing better together can prevent child abuse and enable children to learn, grow and develop to their full potential.
One way we seek to encourage and support families in their growth and development over time together is through our Parents as Teachers program. 
Parents as Teachers equips families with the information and tools necessary to provide a healthy and safe home using five protective factors to strengthen families: parental resilience, social connections, knowledge of parenting and child development, concrete support in times of need, and children's social and emotional development.  
Our focus in work with families involves:
Developing parenting skills
Nurturing realistic expectations around a child's capability
Increasing knowledge about normal child development
Promoting healthy and secure attachment between a child and their parents/caregivers
Developing the skills needed to healthily navigating parental stress
Creating access to good basic health care for children and their families
Growing healthy support networks for parents/caregivers
In 2021, 139 children served by Tri County Community Action met social and emotional milestones, while their caregivers improved their parenting skills through the Parents as Teachers program.
Parent education programs like Parents as Teachers reduces the risk of child abuse and neglect through implementing positive parenting practices, and are one of the most commonly used interventions in child welfare.
This Child Abuse Prevent Month, you can create strong families by supporting programs that work!
If you or someone you know would like to speak to a member of our staff regarding the Parents as Teacher program, please fill out this form on our website.