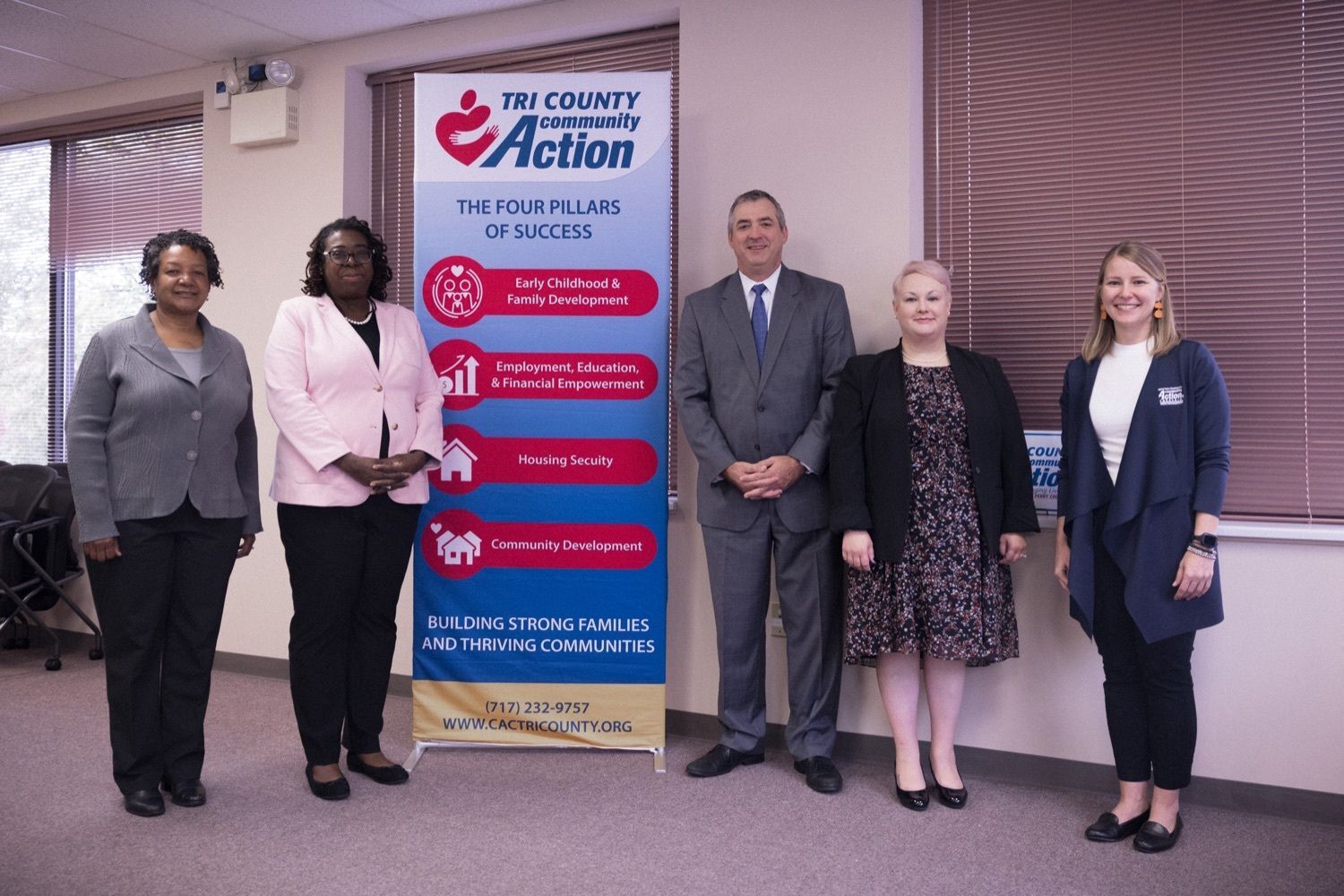 Tri County Community Action hosted The Department of Human Services (DHS) and the Public Utility Commission at our new Enola office to announce the start of the annual LIHEAP application process for the 2022-23 season.
LIHEAP is a federally funded program administered by DHS that provides assistance for home heating bills so Pennsylvanians with low incomes can stay warm and safe during the winter months. Assistance is available for renters and homeowners.
The LIHEAP application period for both cash and crisis grants is open from November 1, 2022, to April 28, 2023.  
Pennsylvanians can apply for LIHEAP and other public assistance programs online at www.compass.state.pa.us or by phone at 1-866-550-4355.
Apply for LIHEAP: dhs.pa.gov/COMPASS