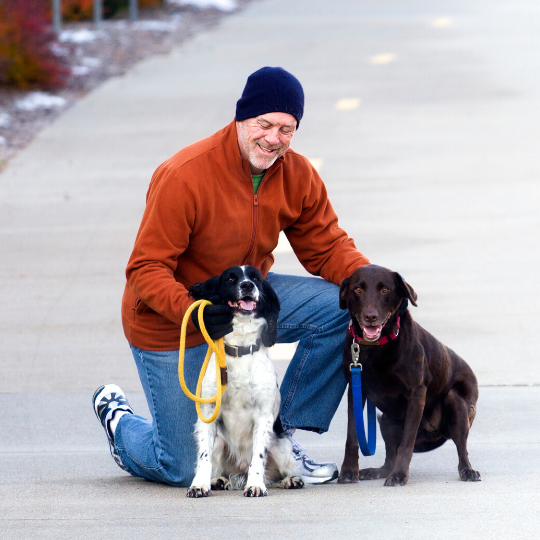 Imagine this.
After living in the same place for a long time, the home you are renting is foreclosed on, because your landlord wasn't making their mortgage payments. You now need to find a two bedroom apartment or home within your $1,200 per month budget.
Now try looking for this home during the COVID crisis, when many of the activities around moving are considered non-essential.
That's just the situation Steve found himself in.
Through no fault of his own, he suddenly has found himself, his family homeless, and their two service dogs homeless.
COVID-19 has impacted all of our lives. It has impacted Steve's even more. He's still trying to work,keep food on the table, and find a new place to live while watching all savings drain away.
Food pantries have helped him stretch the budget some, but many of the items this family receives can't be stored or prepared in their hotel room, with having only a mini fridge and microwave available and almost no storage space.
Not knowing what to do next, Steve reached out to our Self-Sufficiency Case Manager for help. With our ability to work virtually with him, the first thing we did was help him set a budget for his expenses to help stretch his dollars as long as possible. Then, we began working with him to schedule virtual tours of apartments within his budget range. We also connected him with community resources that were able to pay for a week at the hotel, along with the security deposit and first month's rent of his new home – since he is now using the family savings much more quickly than planned.
Steve is now in week four of staying in a hotel. His finances aren't going to last much longer. The needs his family have go beyond just emergency services.
The widespread economic and social impacts of the Coronavirus will continue to devastate low-income families like Steve's. You can help provide short and long-term services for our community by contributing to Tri County Community Action.