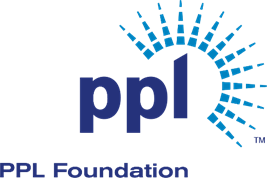 Harrisburg, Pa. (July, 21, 2020) – Tri County Community Action (TCCA) is pleased to announce it has received a $5,000 grant from the PPL Foundation. These funds will support the Allison Hill Farmers Market.   
This funding will help ensure the Allison Hill Farmers Market continues to improve local food security; enhance individual health; and build entrepreneurship among local farmers and residents all while enriching community life in the Allison Hill neighborhood of Harrisburg. 
"We are extremely grateful to PPL for their generosity to support our efforts in helping people and changing lives. Allison Hill is a food desert, and these funds will ensure families in our community have the opportunity to access fresh, affordable, and locally grown food. These dollars will also help low-income families double their purchasing  power at the market with our SNAP Market Match which doubles SNAP credits up to $10," states Jennifer Wintermyer, Executive Director of TCCA. You can learn more about the SNAP Market Match at www.cactricounty.org/ahfm.  
The PPL Foundation awards annual grants through a competitive application and review process.   
About Tri County Community Action:
Tri County Community Action, part of America's Poverty Fighting Network, has been helping people and changing lives throughout Cumberland, Dauphin, and Perry Counties since 1966. As a private, nonprofit, social service agency we create and connect resources for individuals and families to move from poverty and crisis situations to self-sufficiency.
About the PPL Foundation:  
Through strategic partnerships, the PPL Foundation supports organizations working to create vibrant, sustainable communities; promote diversity, equity and inclusion; and empower each citizen to fulfill her or his potential. The PPL Foundation contributes more than $3 million annually to a wide variety of nonprofit organizations. To learn more, visit pplcares.com.