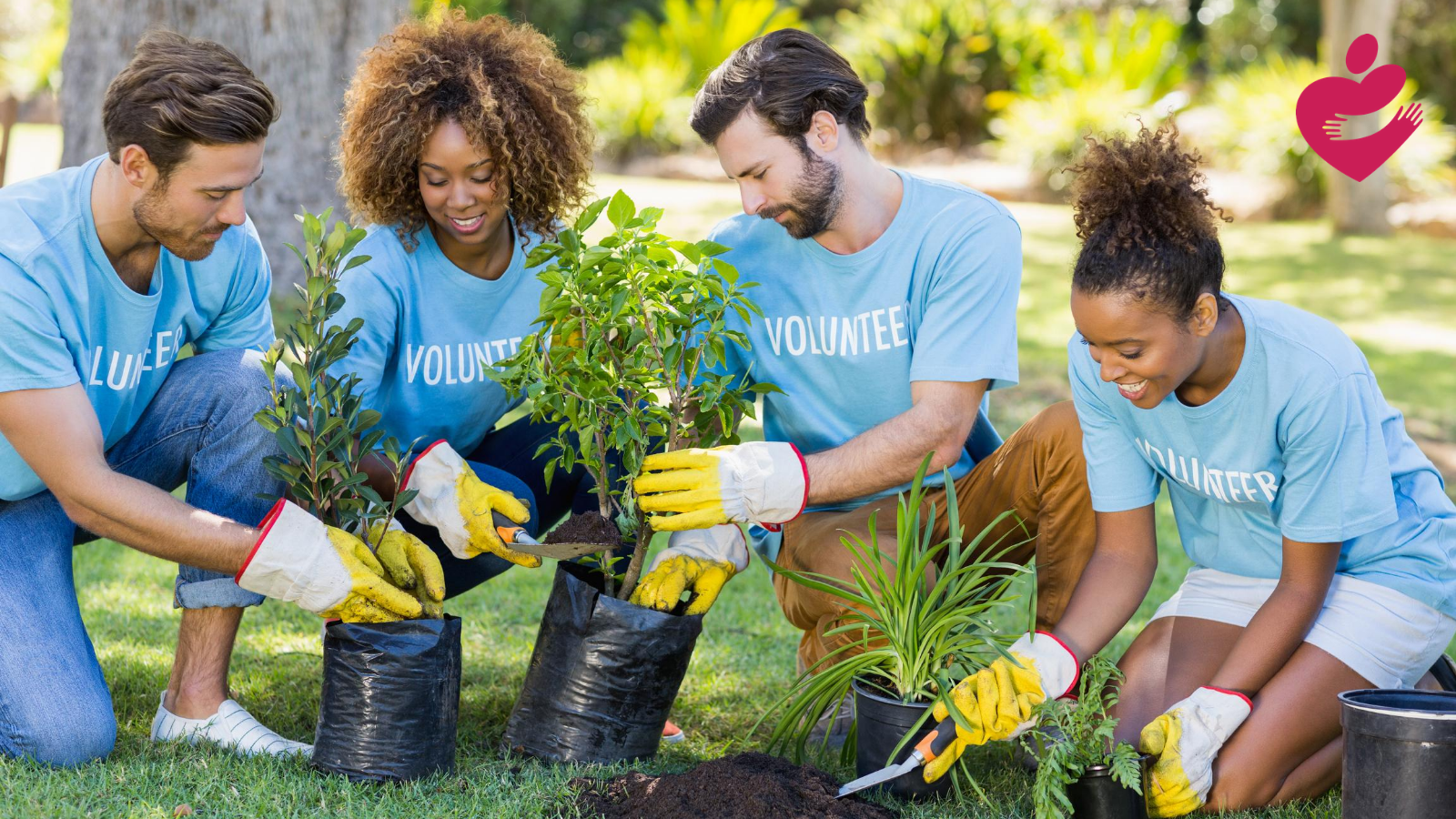 Now more than ever, your community needs you to volunteer. In the wake of COVID-19, our economy and our community has experienced significant loss and disruption. The work of non-profit organizations will likely become even more important over the next few months and there will be an increased demand for volunteers to help meet the needs of the community.
The relationship between an organization and their volunteers is one that is win-win. The organization reaps the benefit of a skilled volunteer to supplement the workforce. The organization isn't the only person benefiting from this experience.  Here are 3 reasons you should volunteer:
Foster Well-being
Volunteering helps foster emotional well-being. Social interaction and a sense of accomplishment that come from volunteering have been linked to overall mental health improvement. Physical health also benefits from volunteering. One study found that volunteers are more likely to utilize preventative health services and spent fewer nights in the hospital. There has even been a link found between volunteerism and lower mortality rates in adults. 
Gain Experience
Volunteering can also benefit a person professionally as they search for employment; work and experience do not have to be paid to be valuable. Volunteer work can help employers understand your interests and skills as well as support information in your resume if you have little to no paid professional experience. According to a survey conducted by LinkedIn, about 41% of hiring managers consider volunteer work to be just as valuable as paid work when looking at candidates for a job. 
Cultivate Community
The most effective and sustainable way to make positive change in our neighborhoods is through community involvement. It is important to acknowledge that the residents are the experts of their community. Coming together gives us the opportunity to improve the area we live in, work in, and children play in. Volunteering allows us to make new friends, expand our network, and boost social skills. The relationships built through volunteer work can transcend ethnic, class, and geographic lines which otherwise divide communities. The outcome of these relationships and volunteer opportunities ultimately ends with stronger communities.
Volunteer work creates opportunities for all people to thrive, to build strong and resilient communities and ensure a more equitable society. Moreover, it is a way for the community to see what organizations can do for the collective good as well as cultivate relationships with the people who call the community home.  Volunteering contributes to community cohesion as it brings together different segments of the population in a setting that can build lasting relationships and understanding. 

Interested in learning more about how you can get involved in volunteering at Tri County Community Action?  View our volunteer opportunities or contact the Volunteer Coordinator via email or call 717-232-9757 x117 to learn more.