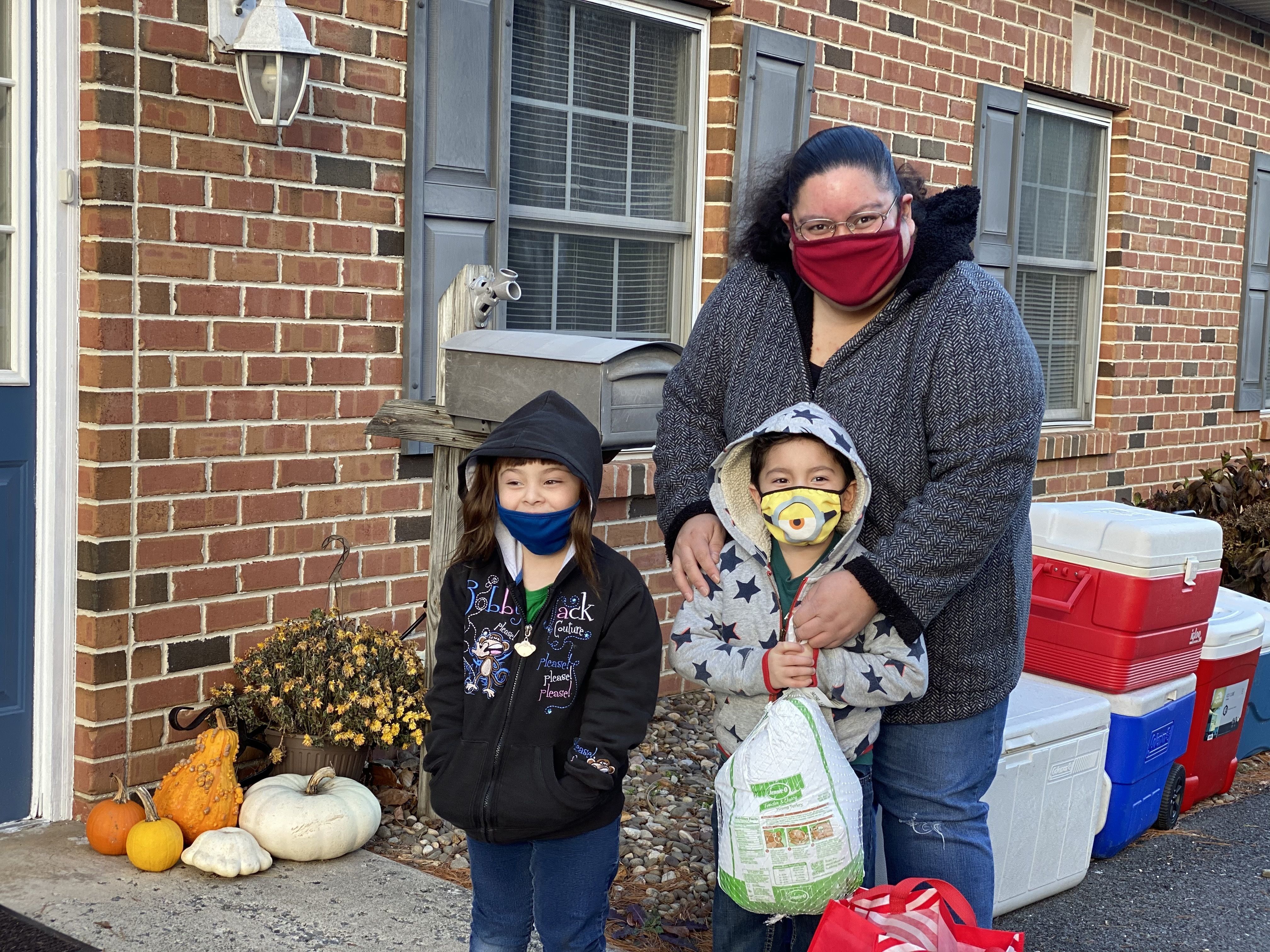 The holiday season will look a little different for families this year as a result of the public health and economic effects of COVID-19. Many people will be doing their part to slow the spread of the virus by staying home, and not traveling to gather with family. Others have been preoccupied making ends meet after their loss of income - meaning that a turkey on the table is not fiscally possible this year. This is not only stressful for the adults in the house but may also create uncertainty for the children living in a home where Thanksgiving is joyously celebrated each year. 
This Thanksgiving, Tri County Community Action (TCCA) will be able to make the season a little brighter for families in Dauphin and Perry Counties who are enrolled in our Family Center.  Thanks to one Harrisburg community member, Joseph Leaks, who donated 55 turkeys, and our partners at the Junior League of Harrisburg who orchestrated a food drive we were able to deliver 60 Thanksgiving meals to families we serve.
Local businesses helped the cause, too. Residents in the community had the opportunity to bring food donations to local shops in their area: One Good Woman Coffee, Elementary Coffee Company, Knead Pizza Slice Shop, and Little Amps Coffee Roasters. Because of community involvement, the Junior League was able to double the number of items donated in previous years.
TCCA wants to take the time to thank our friends at the Junior League of Harrisburg, the generosity of Mr. Leaks, all the local shops that offered to be a drop-off location for donations, and of course to the neighbors who donated to ensure our families didn't have to go without this Thanksgiving. This generous spirit of giving is so much more than a meal. It's a gift of hope in a time of so much uncertainty. And, it is a good reminder that even in the most challenging times, communities come together to help those in need.
If you didn't get to contribute to the drive but would like to help families escape from poverty, donate to TCCA.