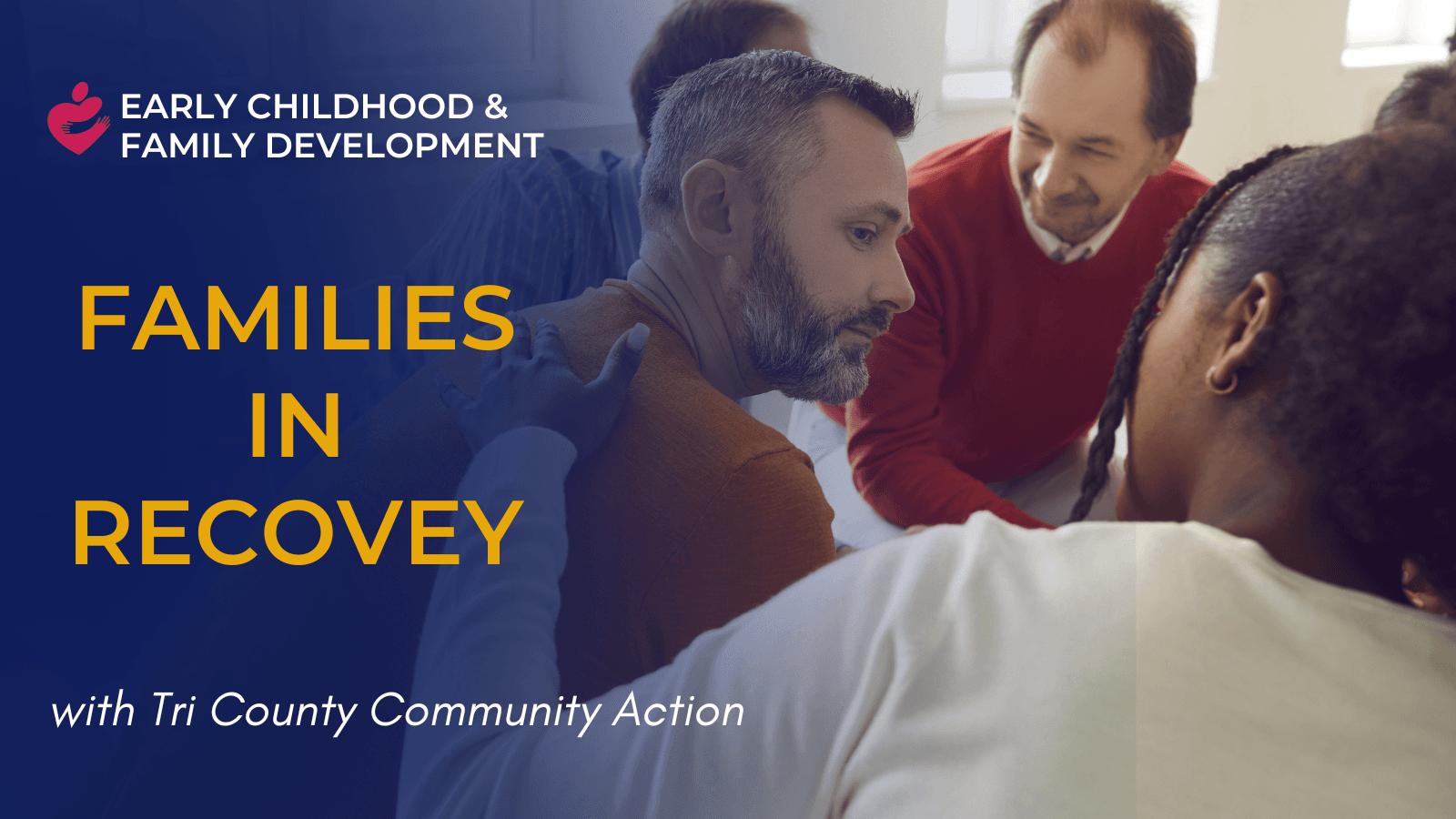 The Families in Recovery program is a trauma-informed, family, and person-centered small group experience which provides support and education to families who have been touched by addiction and are living in recovery.
This 8-class series runs every Tuesday from April 4, 2023, to May 23, 2023, from 6 p.m. to 8 p.m.
Program topics at a glance!
Classes are designed to be comprehensive and experiential in nature and attend to a variety of challenges and experiences common to families in recovery, including:
-Identifying strengths, needs and resiliencies
-Exploring healthy parenting in balance with recovery needs, understanding the person-focused and family-centered change process
-Promoting healthy parenting and communication styles
-Developing healthy coping skills and modeling self-care
-Coping with guilt, shame and stigma
-Increasing knowledge of parenting and child development
-Increasing knowledge of protective factors
-Developing healthy social connections
-Developing a personalized family blueprint for overall wellness
Who can participate?
-This program is offered free of charge to eligible family members in Dauphin, Cumberland, and Perry counties (with the expectation that all 8 sessions will be attended in the class series)
-Parents/caregivers who are currently navigating the reality of recovery from addition
-Adult family members who are currently navigating the reality of recovery from addiction
-Adult family members who have a loved one that is currently navigating the reality of addiction.
**Childcare assistance and refreshments are provided**