Lives like Nichole's…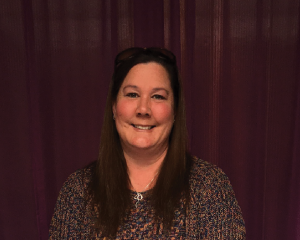 Nichole was a widowed mother of two, fighting for her sobriety when she saw a flyer for our S.T.A.R.T. program (our job training course) on social media. She says that it was that moment that she knew she wanted to pursue a career in the medical field.
She says, "Two years ago, I used to spend days, a lot of days, looking out the window wishing I was someone else. My alcohol addiction, my hopelessness; I was resigned to the fact that this was how life was going to be for me. It's not just the addiction, but everything that comes with it – no opportunities, no future, no time, no money, all of it – I thought that was who I was. I thought that was my life. And that was how it was going to end. So to have all of this in front of me right now, it's shocking."
It was a Thursday morning when she found the S.T.A.R.T. information, and on the following Monday she found herself sitting in a class room, on her way.
"As I was sitting in class that first day, I was thinking to myself, 'what have I got myself into? This is insane, you can't do this' and then I answered myself, 'a new start, a new beginning, that's what."
"I'm still in awe. I've done a lot. A lot in a year has been accomplished and nothing really started happening until after I came to Tri County Community Action. And now, now I'm being asked to speak at places all over Central Pennsylvania. It's my way of giving back to the community. And for me, if I can help just one person, and let them know that they're not alone, and that they can make it through the storm, then it's worth it."
"It feels good to wake up now. I am so busy now, I have to have a calendar, a date book. I feel important now! I never needed one of these before, I'm back in society."
"I am out to prove myself, I don't tell anyone anymore what I'm going to do. I just do it."
We are proud of Nichole, and all that she has accomplished through our S.T.A.R.T. program. She graduated from H.A.C.C.'s phlebotomy program in July 2017.